Ma Ke's initiation to painting started during his youth with his father who trained him in traditional Chinese oil painting and Russian social realism. Ma Ke later continued his training by studying at the Tianjin Academy of Fine Arts and the Beijing Central Academy of Fine Arts. There, the young artist was introduced to western modern and contemporary art for the first time, discovering another way of thinking, conceiving and making art : artist can be free; free of chosing their subject, free of exploring new techniques, free of expressing their innerself. This confrontation to western art lead Ma Ke to finding his own voice. Today, the artist creates figurative paintings, often portraying one or two characters on monochrom backgrounds, depicted with expressive brushstrokes.
Ma Ke was born in 1970 in Zibo, China. He now lives and works in Beijing, China.
Ma Ke est initié à la peinture dès son plus jeune âge par son père qui le forme à la peinture à l'huile traditionnelle chinoise et au réalisme socialiste russe. Ma Ke poursuit sa formation à l'Académie des beaux-arts de Tianjin et à l'Académie centrale des beaux-arts de Pékin. Là, le jeune artiste est introduit à l'art moderne et contemporain occidental pour la première fois, découvrant une autre façon de penser, de concevoir et de créer l'art: l'artiste peut être libre; libre de choisir son sujet, libre d'explorer de nouvelles techniques, libre d'exprimer son identité. Cette confrontation à l'art occidental amène Ma Ke à chercher sa propre voix. Aujourd'hui, l'artiste réalise des peintures figuratives, souvent composées d'un ou deux personnages sur fond monochrome, représentés avec des coups de pinceau expressifs.
Ma Ke est né en 1970 dans la ville chinoise de Zibo. Il vit et travaille aujourd'hui à Beijing, Chine.
In May 2018, on the occasion of Ma Ke's first solo exhibition at Rüdiger Schöttle gallery in Munich, ACA project asked 8 questions to the artist, who had to answer by taking pictures in his studio.
En mai 2018, à l'occasion de la première exposition personnelle de Ma Ke à la galerie Rüdiger Schöttle à Munich, ACA project a posé 8 questions à l'artiste, qui y répond par des photos prises dans son atelier.
What is the latest artwork you created?
Quelle est la dernière oeuvre que vous avez réalisée ?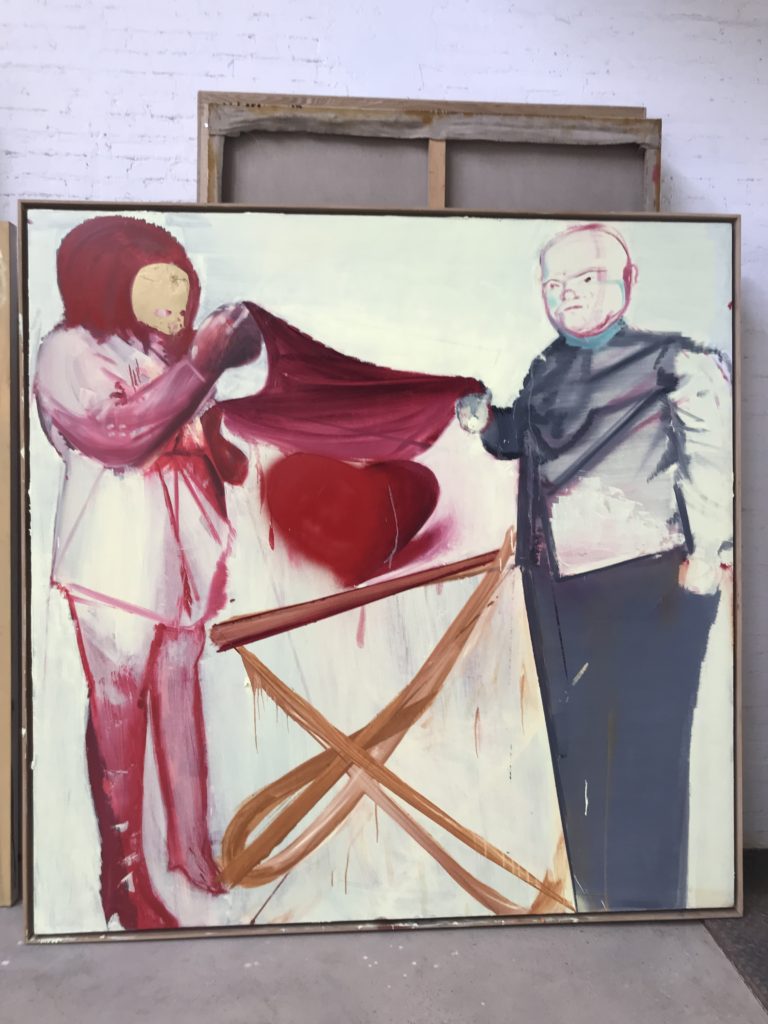 What is your favorite artwork in your studio?
Quelle est votre oeuvre préférée ?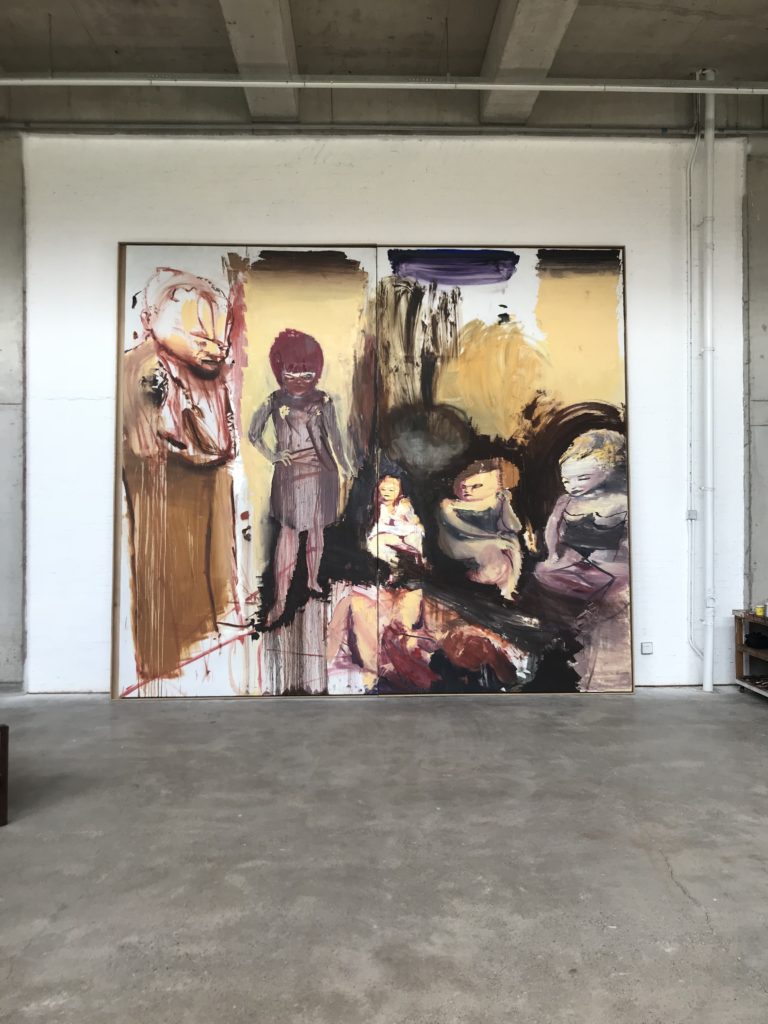 What is your favorite object in your studio?
Quel est votre objet préféré ?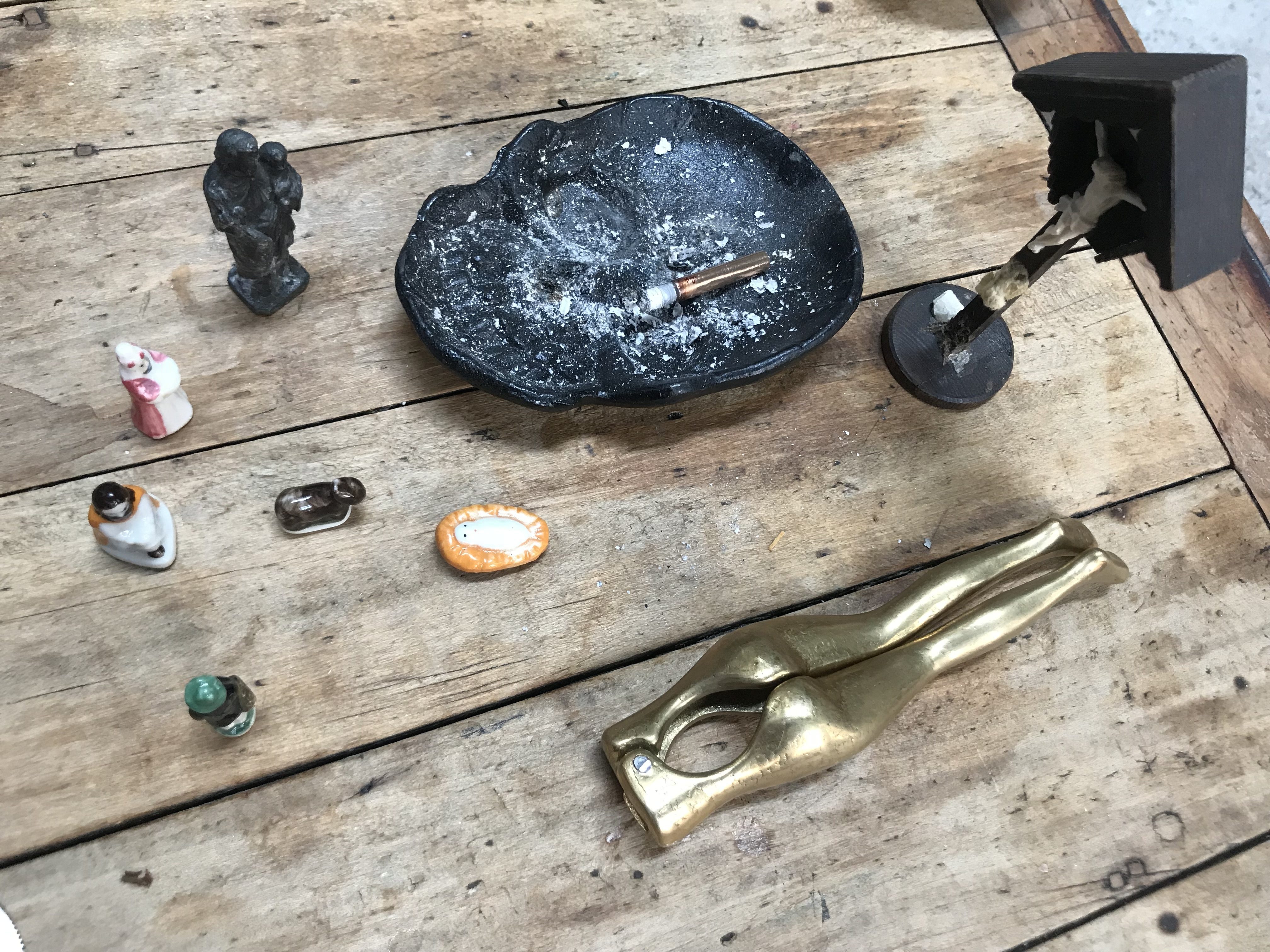 What is your favorite working tool?
Quel est votre outil de travail de prédilection ?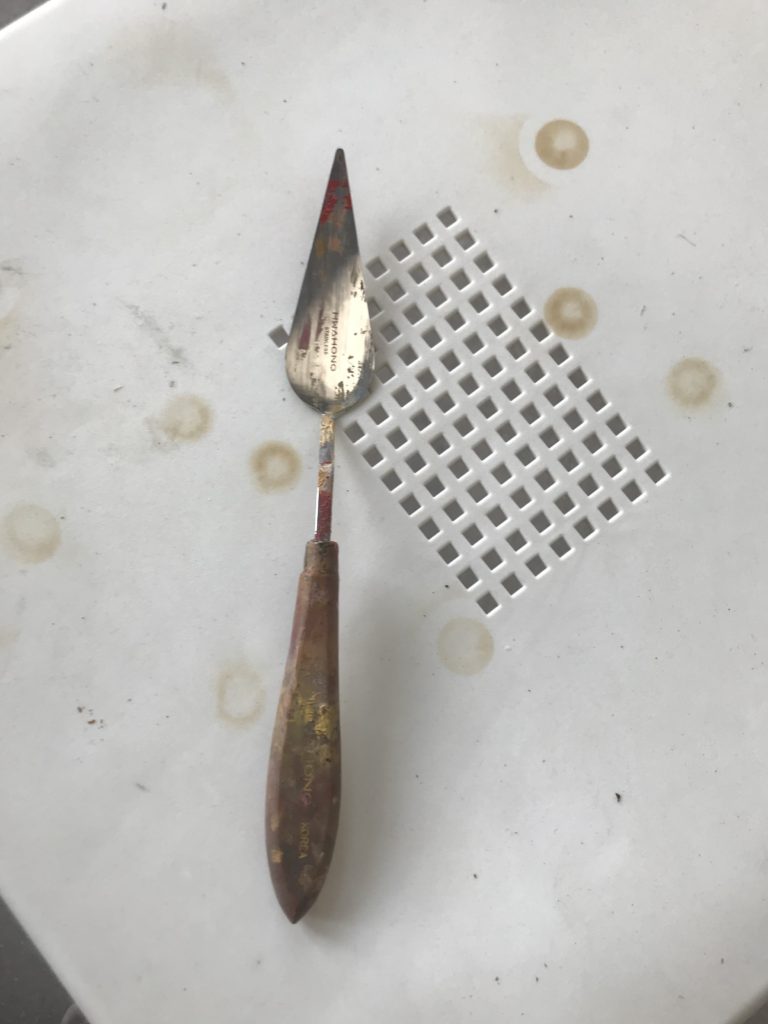 What inspires you in your studio?
Qu'est-ce qui vous inspire au sein de votre atelier ?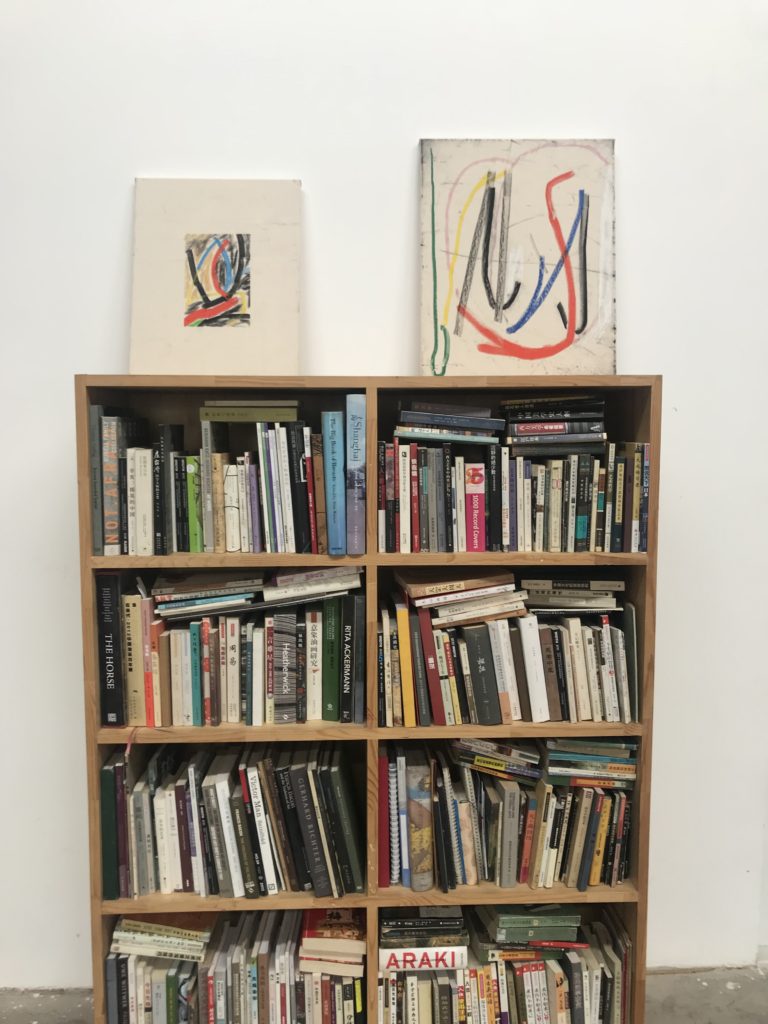 What do you prefer in your studio?
Que préférez-vous dans votre atelier ?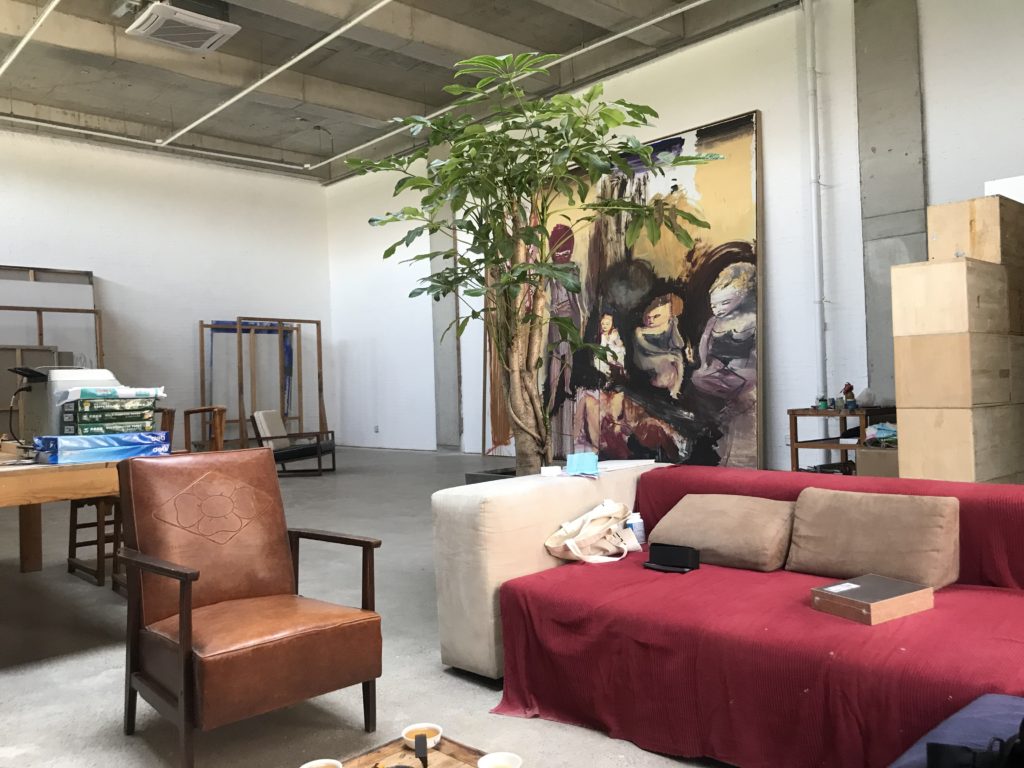 What is your favorite color?
Quelle est votre couleur préférée ?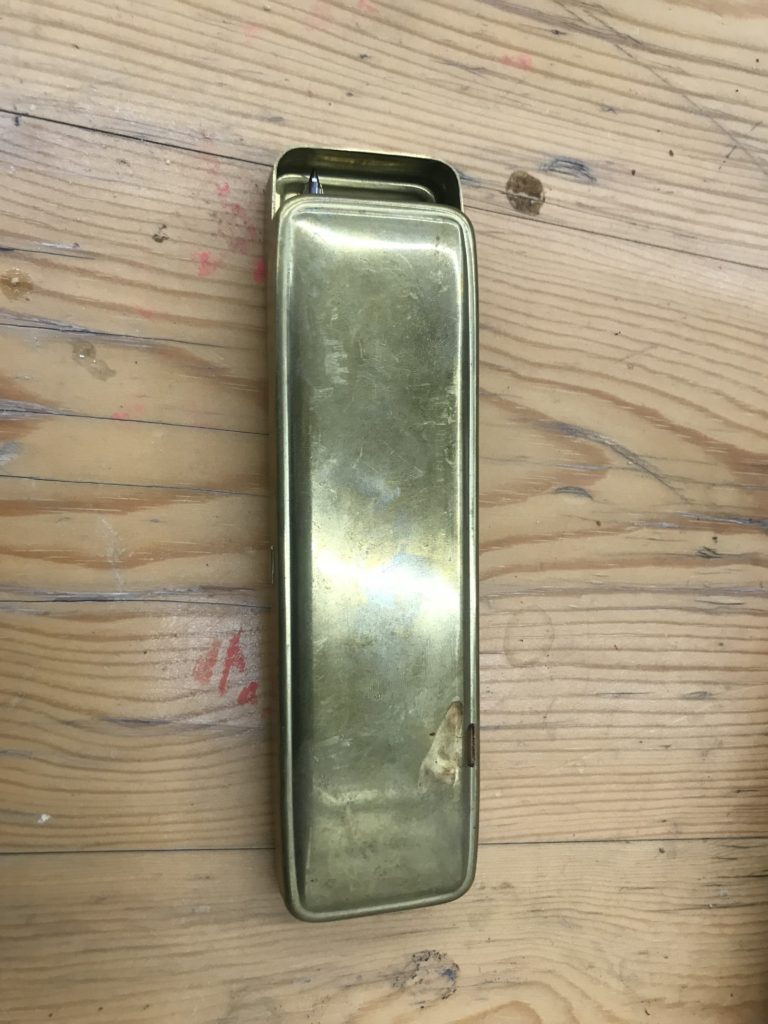 Who are you?
Qui êtes-vous ?