When Sung-Pil Chae treads upon the Earth, he bends over and collects the soil at his feet. This matter, collected all around the world during his travels, is later mixed with water, glue, pigments. This soil-painting becomes the material Sung-Pil Chae will tell the story of the Earth with : the Earth as a keeper of the world's History, the land from where we come from, the soil that makes trees grow. The artworks are made on the floor. The artist moves in a perfectly controlled choregraphy : the material is thrown or put with a brush-stick on the canva, and then run all over the object according to the movements and directions its creator choses. Be quick as the liquid is sensitive to humidity and warmth. From this creative ritual results abstract paintings, echoing to natural landscapes. Sung-Pil Chae has recently be using blue in his works : the blue from the sea that covers the Earth, the blue from the sky that crowns the Earth.
Sung-Pil Chae is a Korean artist, born in 1972 in South Korea. He shares his time between France and his native country.
Lou Anmella-de Montalembert
Lorsque Sung-Pil Chae foule la Terre, il se penche et recueille la terre à ses pieds. Cette matière, récoltée aux quatre coins du monde au gré de ses voyages, il la mélange à de l'eau, de la colle, des pigments. Cette terre-peinture devient le matériau avec lequel Sung-Pil Chae va raconter la Terre : la Terre gardienne de l'Histoire du monde, la terre de nos origines, la terre qui fait naître les arbres. Les tableaux sont réalisés au sol, l'artiste se meut dans une chorégraphie parfaitement maîtrisée : la matière, jetée ou appliquée au pinceau-branche sur la toile, coule sur l'entière surface du support selon les mouvements et les directions vers lesquels l'entraîne son créateur qui s'en est saisi. Il faut être prompt car le liquide est sensible à l'humidité de l'air et à la température ambiante. De ce rituel créatif résultent des tableaux abstraits, rappelant des paysages naturels. Récemment, Sung-Pil Chae utilise un pigment bleu : le bleu de la mer qui recouvre la Terre, le bleu du ciel qui surmonte la Terre.
Sung-Pil Chae est un peintre d'origine coréenne, né en 1972 en Corée du Sud, partageant son temps entre la France et son pays d'origine.
Lou Anmella-de Montalembert
In July 2017, ACA project asked 5 questions to Sung-Pil Chae, who had to answer by taking pictures in his studio – based in Paris surburb.
En juillet 2017, ACA project a posé 5 questions à Sung-Pil Chae, qui doit répondre en photo dans son atelier – situé en région parisienne.
What is the latest artwork you created?
Quelle est votre dernière création ?
What is your favorite working tool?
Quel est votre outil de prédilection pour travailler ?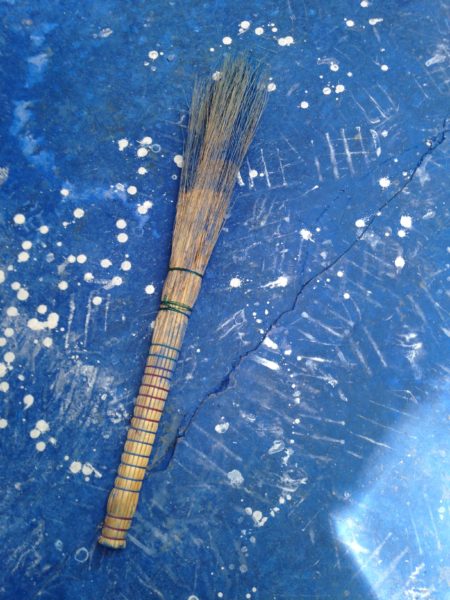 What inspires you in your studio? – « The view from the window ».
Qu'est-ce qui vous inspire au sein de votre atelier ? – « La vue depuis la fenêtre ».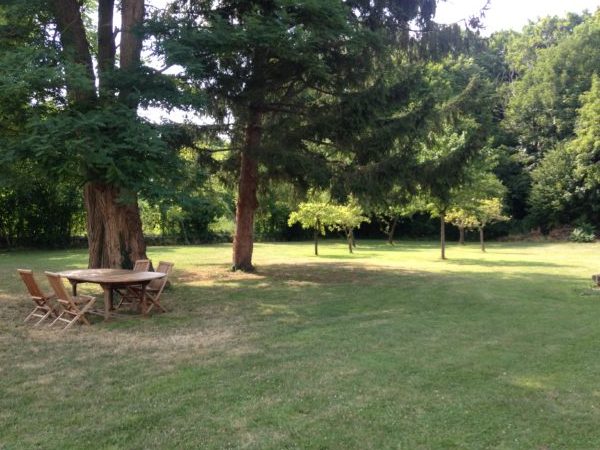 What do you prefer in your studio? – « The marks of soil and pigment on the floor. »
Ce que vous préférez dans votre atelier ? – « Les traces de terre et de pigments sur le sol. »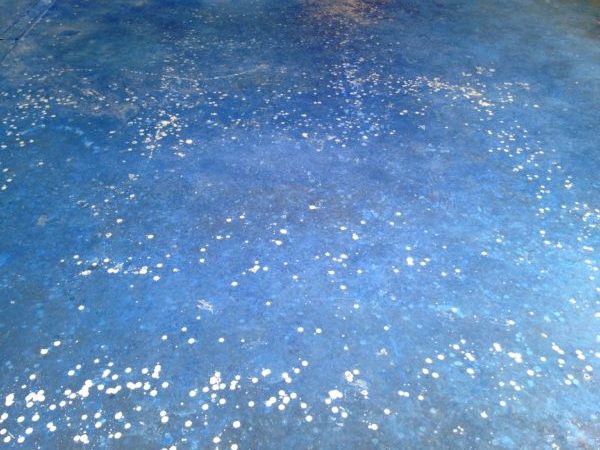 Who are you?
Qui êtes-vous ?