For our 5th anniversary, we contacted Michelle Antoinette, Researcher and Senior Lecturer at Monash University (Australia), to share with us her point of view on the art scene from Asia.
Could you introduce yourself and tell us how you are related to the contemporary art scene from Asia?
My name is Michelle Antoinette. I'm a researcher of modern and contemporary Asian Art, with a particular focus on the contemporary art histories of Southeast Asia, and Senior Lecturer in the Art History and Theory Program at Monash University where I also teach about contemporary Asian art and exhibitions. My approach to academic work is guided by fostering close relationships with artists, curators, writers and other cultural practitioners throughout the region, and to engage diverse platforms such as this one, for communicating the important histories and developments in contemporary Asian art to broad audiences.
According to you, what are the characteristics and specificities of this scene?
My continuing interest in contemporary art from Southeast Asia – that is, looking at contemporary art through a specific region – provides an opportunity to acknowledge particular histories and cultural contexts of contemporary art that might be overlooked in the attention to contemporary art as a global phenomenon. Moreover, the particularities of Southeast Asian contemporaneity can be better understood on their own terms and different from a homogenised view of contemporary Asian art which in the international context has tended to be dominated by contemporary art from other Asias such as China (although of course, Chinese ethnic groups have also shaped Southeast Asian cultures). Within Southeast Asia itself too, there is a diversity of histories and cultures that cannot be ignored. Yet the different art scenes across the region share tendencies in a number of ways. For instance, artist-driven initiatives have been vital to developments in the contemporary art scene in Southeast Asia, not only in terms of art-making and exhibitions, but also as alternative means for knowledge-building and pedagogic practices. Among these are the long-standing Cemeti Institute for Art and Society in Yogyakarta (which developed the separate Indonesia Visual Art Archive), and the ruangrupa artist collective based in Jakarta (which has collaborated with others to establish the gudskul artist-led art school) and leading the upcoming documenta 15 exhibition in 2022. Others from the past and present are Baguio Arts Guild in the northern Cordillera highlands of the Philippines and Green Papaya in Manila; The Artists Village, 5th Passage, Plastique Kinetic Worms and Post-Museum in Singapore; Nha San Studio in Hanoi and Sàn Art in Ho Chi Minh city; Stiev Selapak and Sa Sa Art Projects in Phnom Penh; Matahati and Rumah Air Panas in Kuala Lumpur; and Project 304 and the N22 hub in Bangkok, just to name a few. Some have also noted the tendencies to installation, performance, and socially engaged art practices across the region as part of the defining characteristics of contemporary art forms from Southeast Asia. Similarly, the political objectives of contemporary art have been observed as a common thread linking Southeast Asian artists since around the 1970s, reflecting the significance of art as a continuing outlet for political commentary and expression under various waves and forms of political repression in Southeast Asia over the last thirty years or so and the turbulent transitions to more democratic societies.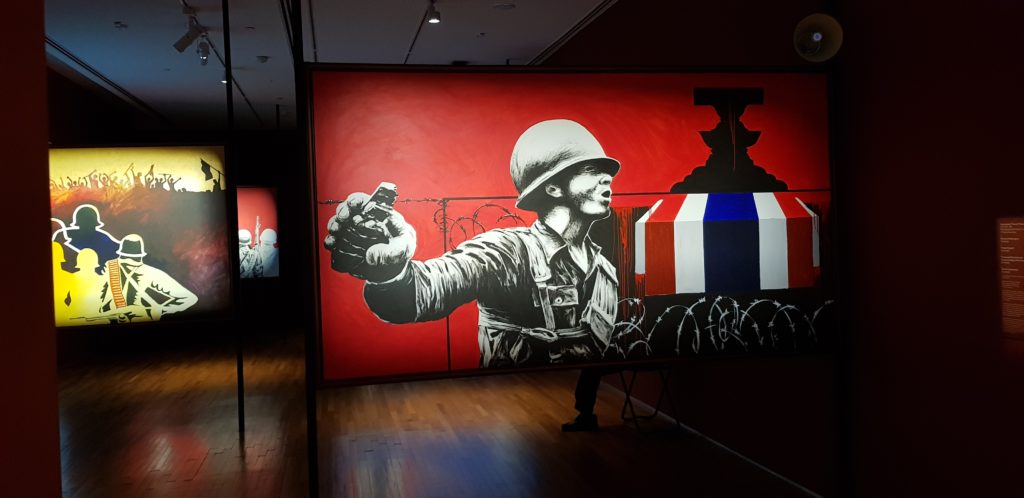 How did you notice this scene has evolved these past 5 years?
The notion of a regional contemporary Southeast Asian art has strengthened greatly in recent years as new cultural institutions have been established to support the ongoing collection and exhibition of contemporary Southeast Asian art, and a number of significant exhibition projects connected to the art of the region have also taken place internationally solidifying a regional framework for looking at art connected to Southeast Asia. For instance, the National Gallery Singapore was established in 2015 as a public art museum overseeing the largest collection of Southeast Asian modern art, and distinguished private art museums have been established such as MAIIAM Contemporary Art Museum in Chiangmai, Thailand (opened in 2016) and Museum MACAN (Modern and Contemporary Art in Nusantara) in Jakarta, Indonesia (opened in 2017). Major international exhibitions include 'No Country: Contemporary Art for South and Southeast Asia' (New York, 2013; Hong Kong 2013–14; Singapore 2014); 'After Darkness: Southeast Asian Art in the Wake of History' (New York, 2017); 'Sunshower: Contemporary Art from Southeast Asia 1980s to Now' (Tokyo and Fukuoka, 2017; Kaohsiung 2019); '"Misfits": Pages from a loose-leaf modernity' (Berlin 2017). Biennales in the region continue to strengthen with Singapore, Jakarta and Yogyakarta drawing the most international attention, while biennales such as Viva ExCon in the Visayas Islands region of the Philippines represent important art activity outside the metropolitan art centre of Manila, including Indigenous art-making. Notwithstanding the economic effects of Covid-19 this year, contemporary Southeast Asian art has continued to figure strongly in the art market, supported by regionally-based art fairs and commercial galleries. More recently, as with art worlds everywhere, covid-19 has encouraged news ways of art-making, exhibition and knowledge exchange in 2020. It has posed challenges as well as new opportunities for institutional change, artistic regeneration, and extended communities for sharing.
Would you say there is one Asian art scene or several Asian art scenes?
Several! Definitely several! As I've already suggested, just as with the diverse geography of 'Asia' we cannot generalise across all of Asia's art scenes. They each have their own art worlds and art publics – this is a topic that I have taken up with my colleague Francis Maravillas for a forthcoming special issue for the academic journal World Art which we have coedited scheduled for publication this month, and which focuses on contemporary Southeast Asian art worlds and art publics.
Could you tell us about a memorable event you experienced related to Asian contemporary art ?
Most recently it is about my students' enormous enthusiasm for learning about contemporary Asian art, an area of study which I have recently introduced at Monash University. Another memorable event from recent times is the last in-person gathering of local and international artists I could be involved with before Covid-19 restrictions took effect in Melbourne in mid-March 2020. A group of us had co-convened a gathering of artists belonging to various artist collectives from Indonesia and Melbourne for cross-dialogues under the banner of Kolektif-Collectives. It is ironic that we proposed to discuss the unique impetuses and approaches of collectives just as the pandemic was beginning to separate us in a physical sense. Some of the artists from Indonesian collectives had already made it to Melbourne for the symposium, while others couldn't make it in the end due to the pandemic and changing travel situation. But what is memorable is how despite these challenges we rallied together to nevertheless carry on with our dialogues, adapting to the extraordinary and sudden change of circumstances brought on by the pandemic. It is this kind of togetherness, resilience and adaptability that is at the heart of so many artist collectives in Southeast Asia.
Interview by Lou Anmella & Dorian Reunkrilerk – October 2020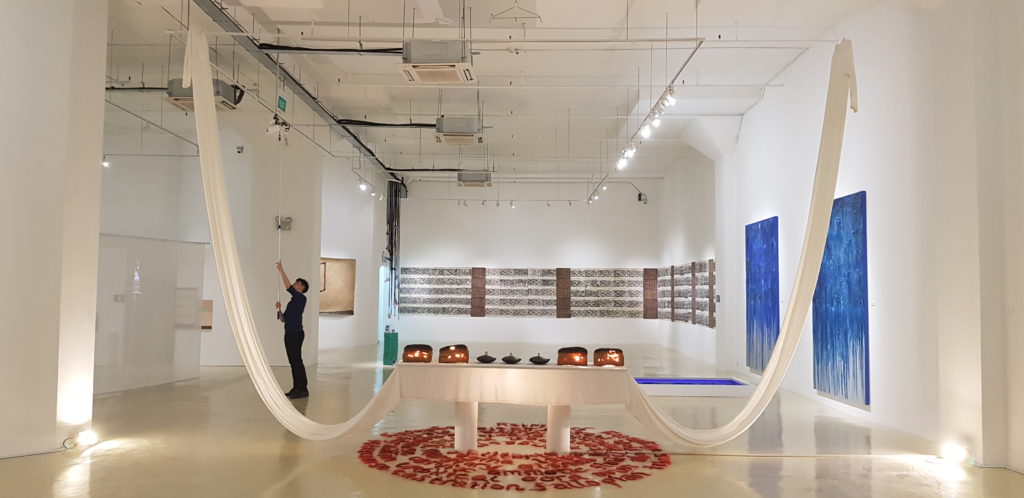 Pour nos 5 ans, nous avons demandé à Michelle Antoinette, Chercheuse et Maître de conférences à l'Université de Monash (Australie), de nous partager son point de vue sur la scène artistique d'Asie.
Pouvez-vous vous présenter et nous expliquer vos liens avec la scène artistique contemporaine d'Asie ?
Je m'appelle Michelle Antoinette. Je suis Chercheuse en art asiatique moderne et contemporain, avec un accent particulier sur l'histoire de l'art contemporain en Asie du Sud-Est, et Maître de conférences dans le programme d'histoire et de théorie de l'art à l'Université Monash où j'enseigne également l'art contemporain asiatique et les expositions. Mon approche du travail académique est guidée par la promotion de relations étroites avec des artistes, des conservateurs, des écrivains et d'autres praticiens culturels de la région, et par l'engagement de diverses plates-formes telles que celle-ci, pour communiquer les histoires et les développements importants de l'art asiatique contemporain à un large public.
Selon vous, quelles sont les caractéristiques et les spécificités de cette scène ?
Mon intérêt continu pour l'art contemporain d'Asie du Sud-Est – c'est-à-dire, regarder l'art contemporain à travers une région spécifique – offre l'occasion de reconnaître des histoires et des contextes culturels particuliers de l'art contemporain qui pourraient être négligés dans l'attention portée à l'art contemporain en tant que phénomène mondial. De plus, les particularités de la contemporanéité de l'Asie du Sud-Est peuvent être mieux comprises dans leurs propres termes et différentes d'une vision homogénéisée de l'art contemporain asiatique qui, dans le contexte international, a eu tendance à être dominée par l'art contemporain d'autres pays d'Asie comme la Chine (même si bien sûr, les groupes ethniques chinois ont également façonné les cultures de l'Asie du Sud-Est). Au sein même de l'Asie du Sud-Est, il existe une diversité d'histoires et de cultures qui ne peuvent être ignorées. Pourtant, les différentes scènes artistiques de la région partagent des tendances de plusieurs manières. Par exemple, les initiatives menées par les artistes ont joué un rôle essentiel dans l'évolution de la scène artistique contemporaine en Asie du Sud-Est, non seulement en termes de création artistique et d'expositions, mais aussi en tant que moyens alternatifs de renforcement des connaissances et de pratiques pédagogiques. Parmi ceux-ci figurent le Cemeti Institute for Art and Society de Yogyakarta (qui a développé les Archives des Arts Visuels en Indonésie) et le collectif d'artistes ruangrupa basé à Jakarta (qui a collaboré avec d'autres pour créer l'école d'art gudskul) qui dirige la prochaine exposition documenta 15 en 2022. D'autres structures, passées et actuelles sont : Baguio Arts Guild dans les hautes terres de la Cordillère septentrionale des Philippines et Green Papaya à Manille; The Artists Village, 5th Passage, Plastique Kinetic Worms et Post-Museum à Singapour; Nha San Studio à Hanoi et Sàn Art à Ho Chi Minh-Ville; Art Projects Stiev Selapak et Sa Sa à Phnom Penh; Matahati et Rumah Air Panas à Kuala Lumpur; et 304 project et le hub N22 à Bangkok, pour n'en nommer que quelques-unes. Certaines ont également noté des tendances à l'installation, à la performance et aux pratiques artistiques socialement engagées dans la région comme faisant partie des caractéristiques déterminantes des formes d'art contemporain d'Asie du Sud-Est. De même, les objectifs politiques de l'art contemporain ont été observés comme un fil conducteur reliant les artistes d'Asie du Sud-Est depuis les années 1970 environ, reflétant l'importance de l'art en tant que débouché permanent pour le commentaire politique, l'expression sous diverses vagues et formes de répression politique en Asie du Sud-Est au cours des trente dernières années, ainsi que les transitions turbulentes vers des sociétés plus démocratiques.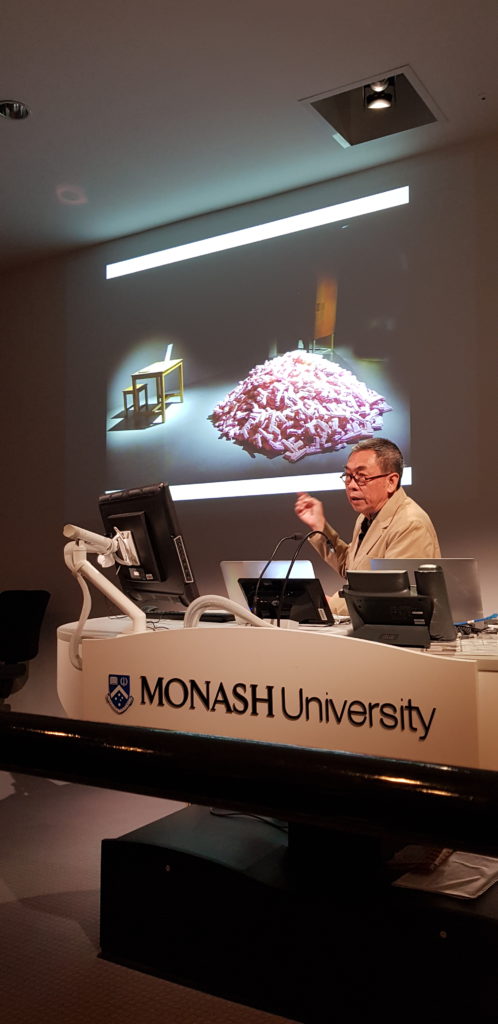 Comment avez-vous remarqué que cette scène a évolué au cours des 5 dernières années ?
La notion d'art contemporain régional d'Asie du Sud-Est s'est considérablement renforcée ces dernières années à mesure que de nouvelles institutions culturelles ont été créées pour soutenir la collection et l'exposition d'art contemporain d'Asie du Sud-Est, et un certain nombre de projets d'exposition importants liés à l'art de la région ont également eu lieu au niveau international, solidifiant un cadre régional pour regarder l'art lié à l'Asie du Sud-Est. Par exemple, la National Gallery Singapore a été créée en 2015 en tant que musée d'art public supervisant la plus grande collection d'art moderne d'Asie du Sud-Est, et d'éminents musées d'art privés ont été créés tels que le MAIIAM Contemporary Art Museum à Chiangmai, Thaïlande (ouvert en 2016) et Musée MACAN (Art moderne et contemporain à Nusantara) à Jakarta, Indonésie (ouvert en 2017). Les principales expositions internationales comprennent «No Country: Contemporary Art for South and Southeast Asia» (New York, 2013; Hong Kong 2013-14; Singapour 2014); «After Darkness: Southeast Asian Art in the Wake of History» (New York, 2017); « Sunshower: Contemporary Art from Southeast Asia 1980s to Now » (Tokyo et Fukuoka, 2017; Kaohsiung 2019); «Misfits»: Pages from a loose-leaf modernity »(Berlin 2017). Les biennales de la région continuent de se renforcer, Singapour, Jakarta et Yogyakarta attirant le plus l'attention internationale, tandis que les biennales telles que Viva ExCon ​​dans la région des îles Visayas aux Philippines représentent une activité artistique importante en dehors du centre d'art métropolitain de Manille, y compris la création artistique autochtone. Malgré les effets économiques de la Covid-19 cette année, l'art contemporain d'Asie du Sud-Est a continué à figurer fortement sur le marché de l'art, soutenu par les foires d'art et les galeries commerciales régionales. Plus récemment, comme dans le monde de l'art à l'échelle internationale, la Covid-19 a encouragé les nouvelles méthodes de création artistique, d'exposition et d'échange de connaissances en 2020. Elle a posé des défis ainsi que de nouvelles opportunités de changement institutionnel, de régénération artistique et d'élargissement des communautés de partage.
Diriez-vous qu'il existe une scène d'art contemporain d'Asie ou plusieurs scènes ?
Plusieurs! Certainement plusieurs! Comme je l'ai déjà suggéré, tout comme avec la géographie diversifiée de «l'Asie», nous ne pouvons pas généraliser toutes les scènes artistiques de l'Asie. Elles ont chacune leur propre monde et public de l'art – c'est un sujet que j'ai abordé avec mon collègue Francis Maravillas pour un prochain numéro spécial de la revue académique World Art dont nous avons coédité la publication ce mois-ci, et qui se concentre sur les mondes et les publics de l'art contemporain d'Asie du Sud-Est.
Pourriez-vous partager avec nous un souvenir ou une expérience mémorable ?
Récemment, il s'agit de l'énorme enthousiasme de mes étudiants pour l'apprentissage de l'art contemporain asiatique, un domaine d'étude que j'ai récemment introduit à l'Université Monash. Un autre événement mémorable de ces derniers temps est le dernier rassemblement en personne d'artistes locaux et internationaux auquel j'ai pu être impliquée avant que les restrictions liées à la Covid-19 n'entrent en vigueur à Melbourne à la mi-mars 2020. Un groupe d'entre nous avait co-convoqué un rassemblement d'artistes appartenant à divers collectifs d'Indonésie et de Melbourne pour des dialogues croisés sous la bannière de Kolektif-Collectives. Il est ironique que nous ayons proposé de discuter des impulsions et des approches uniques des collectifs au moment même où la pandémie commençait à nous séparer physiquement. Certains des artistes de collectifs indonésiens étaient déjà arrivés à Melbourne pour le symposium, tandis que d'autres n'ont pas pu se déplacer en raison de la pandémie et de l'évolution des restrictions de voyages. Mais ce qui est marquant, c'est la façon dont, malgré ces défis, nous nous sommes ralliés pour continuer néanmoins nos dialogues, en nous adaptant au changement extraordinaire et soudain de circonstances provoqué par la pandémie. C'est ce genre de solidarité, de résilience et d'adaptabilité qui est au cœur de tant de collectifs d'artistes en Asie du Sud-Est.
Propos recueillis par Lou Anmella et Dorian Reunkrilerk – Octobre 2020