by Ambrine Lazreug-Didier
It has been two years since the Maison des arts de Pékin – Yishu 8, inaugurated its Parisian house: Chez Tante Martine. Faithful to the spirit of Yishu 8, this apartment in the 8th arrondissement has been designed as a place of life and a place of desire: the desire to support young Chinese creation, the desire to create Sino-French bridges, the desire to initiate meetings.
From this increased wish to preserve ties, the idea of ​​a Cross-Residency was born.
Yang Yi, a young painter who graduated from the Ecole Nationale des Beaux-Arts de Paris, moved for a month at Tante Martine's place. She lived there, she worked there, drawing inspiration from the light that entered the apartment and the shadows that loomed on its walls.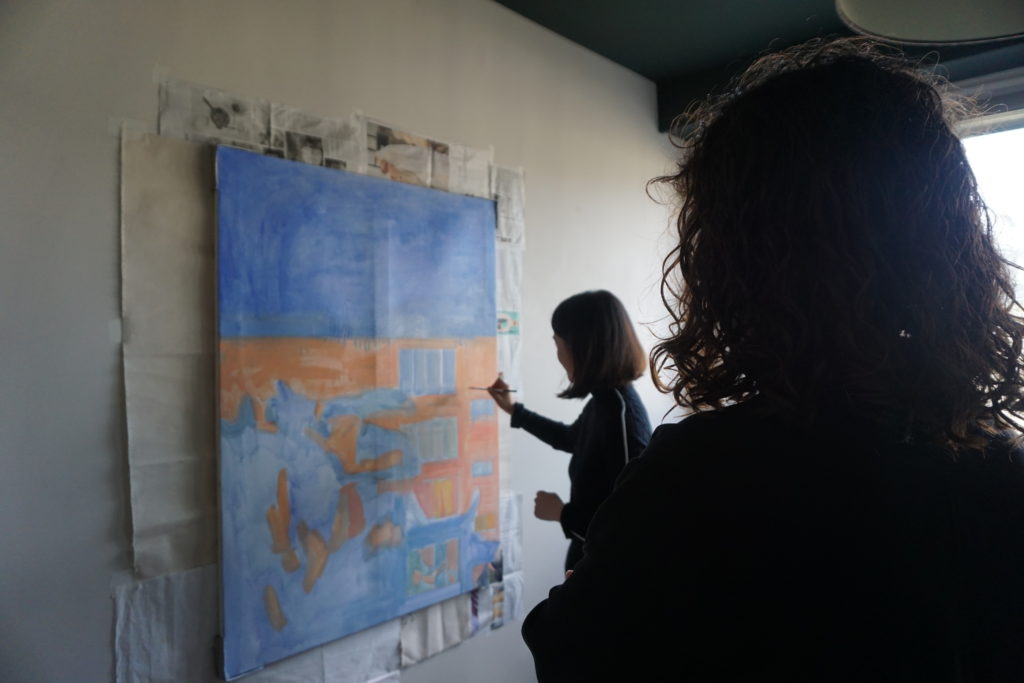 Then it was the turn of Horya Makhlouf, co-founder of the collective and of the journal Jeune Critique d'Art, to invest the places and live with the works proposed by Yang Yi. An intimate relationship to the works and to the place was created for the author.
This cross-residency allowed them to discover each other through their mutual work, to consolidate the meeting initiated by the Yishu 8 association, and thus to create a bright and friendly Franco-Chinese dialogue.
Cross-residency: YANG YI & HORYA MAKHLOUF, from February 22nd to April 5th 2021, at Chez Tante Martine, Paris 8th (visits by appointment)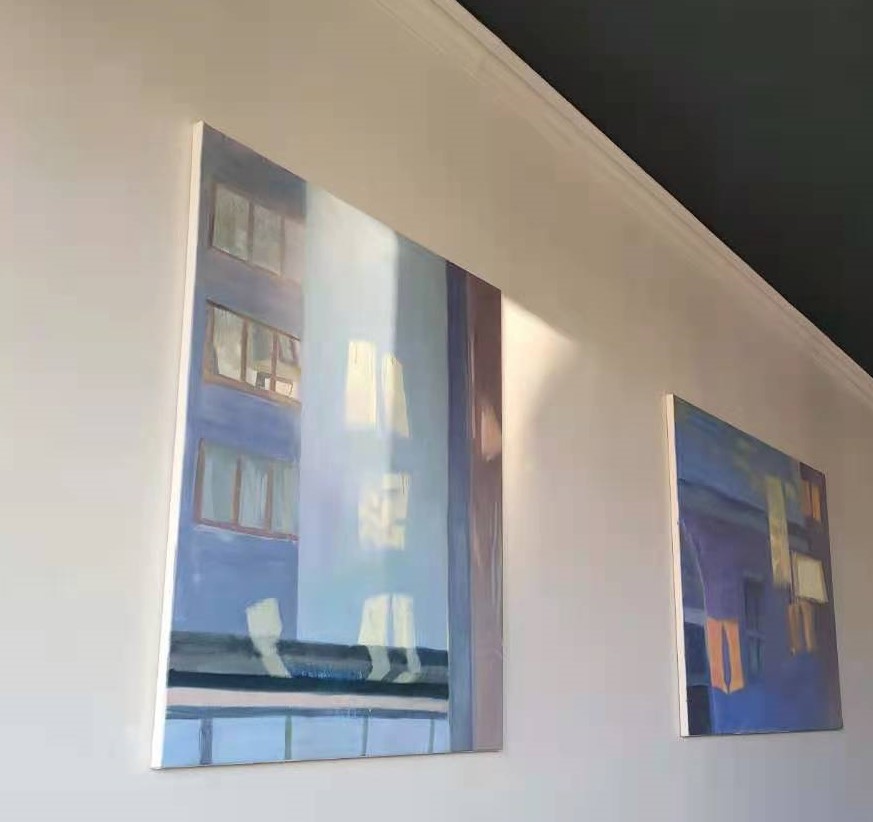 Cela fait maintenant 2 ans, que la Maison des arts de Pékin – Yishu 8, a inauguré sa maison parisienne : Chez Tante Martine. Fidèle à l'esprit d'Yishu 8, cet appartement du 8ème arrondissement a été pensé comme un lieu de vie et un lieu d'envie : l'envie de soutenir la jeune création chinoise, l'envie de créer des passerelles sino-françaises, l'envie d'initier des rencontres.
De ce désir accru de préserver les liens, est né l'idée d'une Résidence Croisée.
Yang Yi, jeune peintre diplômée de l'Ecole Nationale des Beaux-Arts de Paris, s'est installée pendant un mois chez Tante Martine. Elle y a dormi, elle y a travaillé, s'inspirant de la lumière qui entrait dans l'appartement et des ombres qui se dessinaient sur ses murs. 
C'est ensuite à Horya Maklhouf, co-fondatrice du collectif et de la revue Jeune Critique d'Art, d'investir les lieux et de vivre avec les œuvres proposées par Yang Yi. Un rapport intime aux œuvres et au lieu s'est créé pour l'auteure.
Cette résidence croisée leur a permis de se découvrir à travers leurs travaux mutuels, à consolider la rencontre initiée par l'association Yishu 8, et à créer ainsi un dialogue franco-chinois lumineux et amical.
Résidence croisée : YANG YI & HORYA MAKHLOUF du 22 février au 05 avril 2021, Chez Tante Martine, Paris 8e (visites sur rendez-vous)