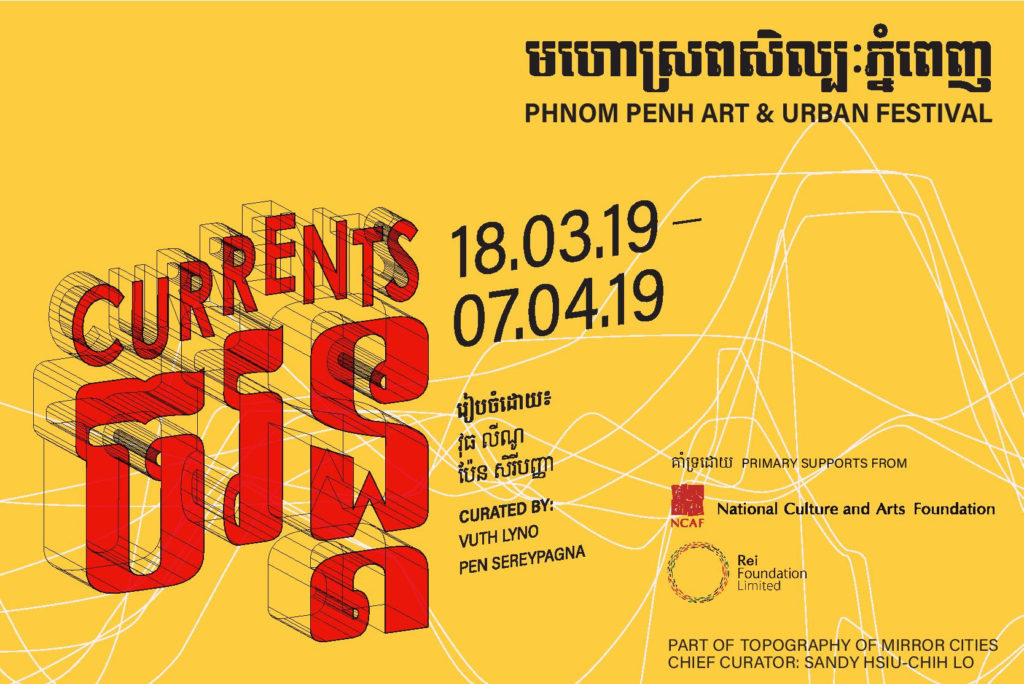 The 1st edition of Currents Festival have started since March, 18th in Phnom Penh, Cambodia. Through a series of events — exhibitions, performances, workshops, colloquiums and film screening program – Currents Festival takes place in numerous spaces throughout Phnom Penh city presenting an interdisciplinary program (architecture, art, urbanism, filmmaking, etc.).
Currents proposes to look and understand public spaces as they shape our relationships with humans but also with objects, architectures and the city. Therefore, the festival wants to engage and share the ways we understand differently the communities and the cities we inhabit.
« In other words, Currents considers the mobility and convergence through which meaning of social relations, our subjectivities and the city are produced. » Extract from the program festival, available here
La première édition du festival Currents a débuté depuis le 18 mars dernier à Phnom Penh, au Cambodge. A travers une série d'événements — expositions, performances, workshops, colloques et projections de films – le festival Currents prend place au sein de nombreux espaces dans toute la ville de Phnom Penh et présente un programme interdisciplinaire (architecture, art, urbanisme, film, etc.).
Currents propose de regarder et comprendre les espaces publics en tant qu'ils participent à former nos relations avec les humains mais aussi les objets, les architectures et la ville. Le festival souhaite ainsi engager et partager des manières de comprendre différemment les communautés et les villes que nous habitons.
 » En d'autres termes, Currents examine la mobilité et la convergence par lesquelles sont produits le sens des relations sociales, nos subjectivités et la ville » . Traduction de l'extrait du programme du festival, disponible ici.