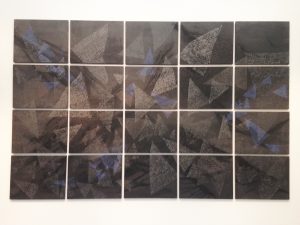 Soyeon Cho (née en 1974 en Corée) met l'accent sur l'utilisation des matériaux du quotidien tels que des coton-tiges, des pièces de mobiliers ou encore de simples fourchettes en plastique. A travers ces objets, l'artiste veut montrer à son auditoire qu'ils ne sont pas négligeables et qu'ils renferment tous magie et poésie. Cette vision lui provient d'une croyance fondamentale dans la capacité unique et de tout le monde, que chacun d'entre nous peut créer de la beauté.
Soyeon Cho cherche à nous transmettre la capacité infinie de l'esprit humain à réinterpréter et recréer son monde appelé « paysage utopique ». En défiant le public et en le confrontant à sa vie quotidienne et sa rêverie, l'artiste espère l'encourager vers une vie qui tend à son destin.

« Dans cette vie ou dans l'autre » exposition à H Gallery du 9 septembre au 15 octobre 2016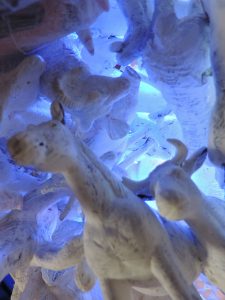 Soyeon Cho focuses on using everyday materials in art such as g-tips, parts of furniture and plastic forks. By doing so, the artist shows that despite its ordinary appearance these objects are a source of poetry. This artistic approach is based on her fundamental belief in everyone's capacity for creating beauty. Her works reaffirm each person's instrinsic value which is so much more than the value assigned by our basic function in the society.
Soyeon Cho wants to show the boundless faculties of the human mind able to re-imagine and re-create its world called « utopian landscape ». She tries to defy people confronting them to their everyday day life and their dreams. Her hope is urging people to accomplish their lives in accordance with their destiny.

« In this life or the next » exhibition at H Gallery from September 9th to October 15th 2016