by Eléonore Dalzon
L'année 2022 semble être porteuse de bonnes nouvelles, le monde paraît s'ouvrir et nous pouvons à nouveau nous rendre chez nos voisins européens. Les projets de voyages et les escapades reprennent, il est alors temps de profiter des expositions d'art contemporain asiatiques disséminées en Europe. En France, en Suisse ou en Angleterre, ACA project vous présente sa sélection de quatre expositions entre musées et galeries.
The year 2022 is bringing good news, the world seems to open up little by little and again we can visit our European neighbors. Travel plans and escapades are starting anew, so it is time to take advantage of the contemporary Asian art exhibitions around Europe. In France, Switzerland or England, ACA project presents its selection of four exhibitions, from museums to galleries.
Les traces de l'artiste Zao Wou-Ki (1920-2013) nous mènent à Nice aux côtés de dix autres artistes originaires de Chine et de Taiwan. C'est au Musée des Arts Asiatiques de la ville que les œuvres de ces peintres, toutes effectuées entre les années 1960 et aujourd'hui, dialoguent. Le visiteur est appelé à percevoir l'âme de la Nature, sa beauté, à travers la main de l'artiste et la méditation spirituelle qu'il offre par la peinture.
The footsteps of the artist Zao Wou-Ki (1920-2013) led us to Nice alongside ten other artists from China and Taiwan. It is at the Museum of Asian Arts of the city that the work of these painters, all created between the 1960s and today, interact. The visitor is called to perceive the soul of Nature through the artist's hand and the spiritual meditation he offers through his painting and his art.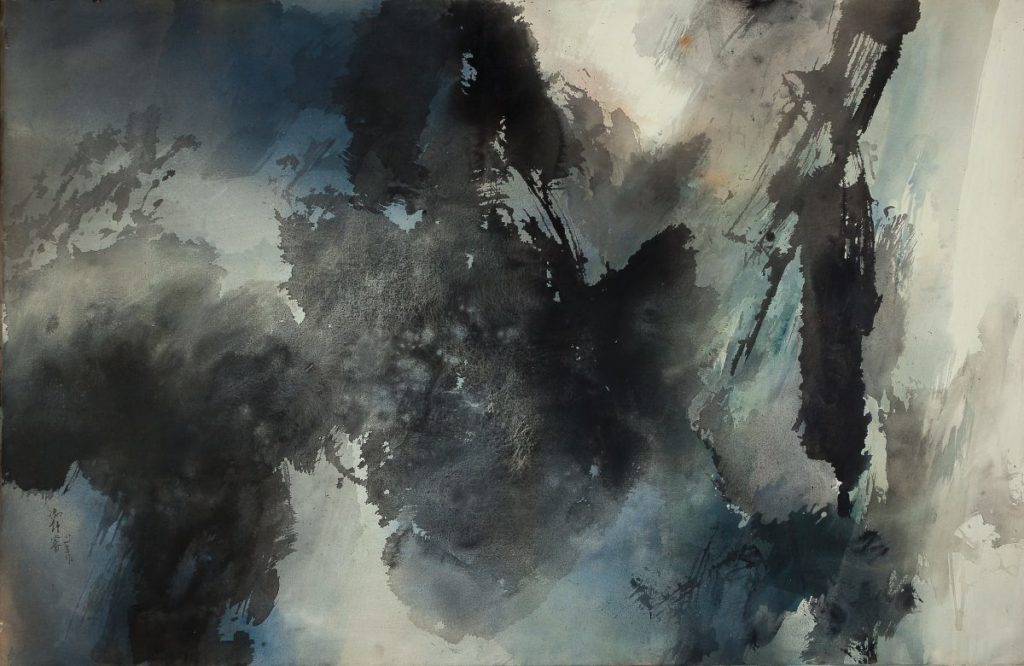 C'est six artistes japonaises, exclusivement des femmes, que le British Museum à décidé de mettre à l'honneur en ce début d'année 2022. Cet événement est une réponse aux propos sexistes énoncés par un politicien japonais en 2021. Ainsi, les artistes racontent leurs histoires, leurs vies à travers six œuvres. Le spectateur est plongé dans la réalité de la société japonaise d'aujourd'hui, il fait face à la question de l'inégalité des genres mais reste le témoin de la réussite et de l'émancipation de ces femmes à travers l'art.
It is six Japanese artists, exclusively women, that the British Museum has decided to honor at the beginning of 2022. This event is a response to sexist remarks made by a Japanese politician in 2021. Thus, the artists tell their stories, their lives through six works. The visitor is immersed in the reality of Japanese society, he faces the issue of gender inequality but remains the witness of the success and emancipation of these women through art.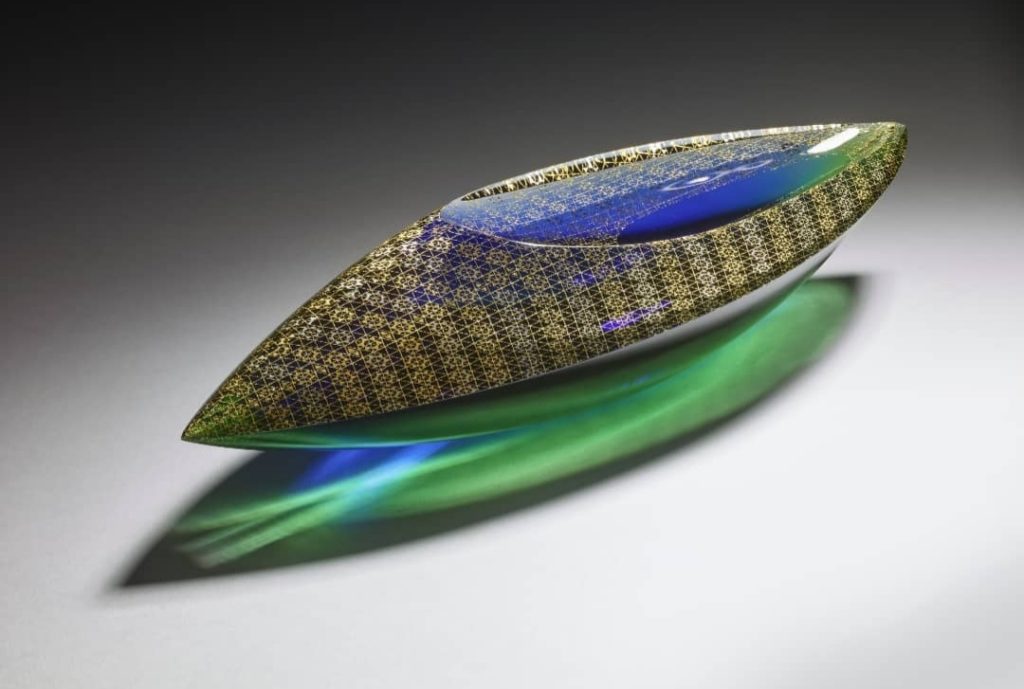 Entre Orient et Occident, tradition et modernité, deux artistes, l'un japonais, l'autre français se retrouvent au cours d'un dialogue artistique sur la lumière. Il serait possible de retrouver chez Soulages des influences venues d'Asie, cependant, c'est au travers de l'exposition Eloge de la lumière qu'il entre au contact d'un art ancestral venu du Japon et maîtrisé par Tanabe Chikuunsai IV, la vannerie. Sous les mains des artistes, le végétal se plie et se déplie, laisse filtrer la lumière dans un jeu de clair-obscur, à l'image d'une forêt de bambou.
Between East and West, tradition and modernity, two artists, one Japanese, the other French, meet in an artistic dialogue on light. It would be possible to find in Soulages' work influences from Asia, however, it is through the exhibition « In Praise of Light » (Eloge de la lumière) that he comes in contact with an ancestral art from Japan and mastered by Tanabe Chikuunsai IV, basketry. Under the hands of the artists, the plant bends and unfolds, letting the light filter through, in a play of chiaroscuro like a bamboo forest.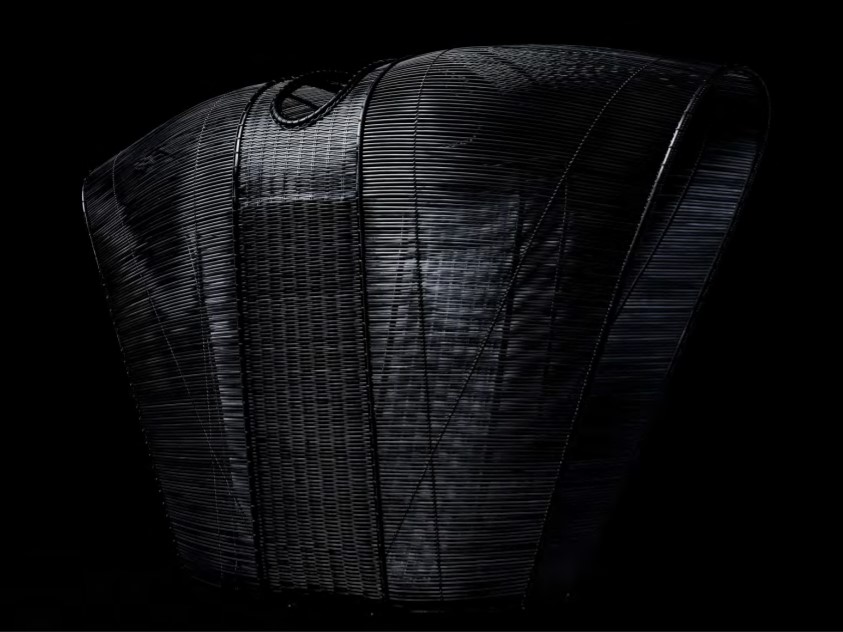 Retrouvez Anish Kapoor à la Galerie Modern Art Oxford, y sont exposées ses œuvres créées entre 2020 et 2021. L'artiste amène le public à se questionner sur le rapport à la vie et la notion de donner la vie, intrinsèquement liée aux femmes, et qui est à la fois si extraordinaire et banal. Par le médium de la peinture, il joue avec les formes, les couleurs et la lumière et crée des œuvres révélant sang, viscères et blessures de manière véritablement saisissante.
Meet Anish Kapoor at the Modern Art Oxford Gallery, where his work created between 2020 and 2021 is on show. The artist leads the public to question the relationship to life and the notion of giving life, intrinsically linked to women, and which is both extraordinary and common. Through the medium of painting, he plays with shapes, colors and light and creates works revealing blood, visceras and wounds in a very striking way.