ACA project est heureux d'annoncer son partenariat avec l'AFAO, l'Association Française des Amis de l'Orient, qui se consacre à « faire connaître en France, au moyen de manifestations artistiques et scientifiques, les idées, les littératures et les arts des sociétés de l'Orient et de l'Extrême-Orient ». Cette collaboration est une opportunité pour ACA project d'étendre son champ d'activités, de nouer un dialogue entre la création contemporaine et les arts anciens, ainsi que de fédérer un réseau autour des arts asiatiques sur le territoire français, et tout particulièrement en région parisienne.
Nos premières actions communes consistent en l'organisation de cycles de conférences en ligne, et de visites guidées d'expositions et d'ateliers d'artistes à Paris et ses environs.
Pour en savoir plus sur ce partenariat et nos conférences, et échanger avec nous, retrouvez-nous sur Zoom le mercredi 22 septembre à 18h pour la conférence d'introduction « Matières et individualités artistiques en Asie : perspectives antiques et contemporaines ». Avec Lou Anmella-de Montalembert et Dorian Reunkrilerk, fondateurs d'ACA project, et Arnaud Betrand, directeur exécutif de l'AFAO. Suivez ce lien pour vous inscrire (c'est gratuit !).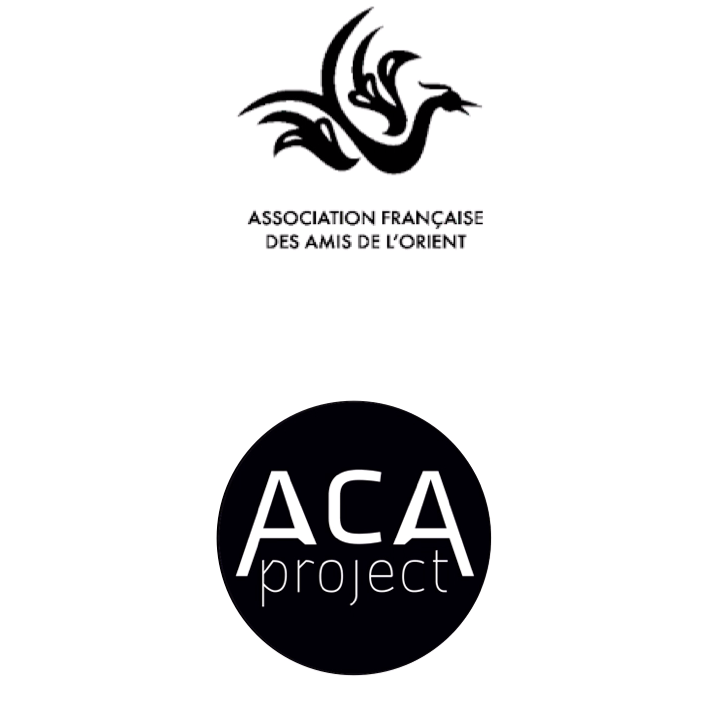 ACA project is pleased to announce its partnership with AFAO, the French Association of Friends of the Orient, which is dedicated to « share knowledge in France of ideas, literature and arts of the East and the Far East societies through artistic and scientific events« . This collaboration is an opportunity for ACA project to extend its field of activities, to establish a dialogue between contemporary creation and ancient arts, as well as to federate a network around Asian arts on the French territory, and especially in Paris area.
Our first joint actions consist of the organization of online conference series, and guided tours of exhibitions and artists' workshops in Paris and its surroundings.
To find out more about this partnership and our conferences, and to discuss with us, join us on Zoom on Wednesday September 22 at 6 pm for the introductory conference « Artistic materials and individualities in Asia: ancient and contemporary perspectives » (in French). With Lou Anmella-de Montalembert and Dorian Reunkrilerk, founders of ACA project, and Arnaud Betrand, executive director of AFAO. Follow this link to register (it's free!).