By Camille Despré
The fifth edition of Photofairs Shanghai- the reference fair for asian contemporary photography- has been held last september, from 21th to 23th. Fourty-five galleries,-mostly from China- were holding exhibitions of both emerging and renowned contemporary photographers. Besides the galleries were special exhibitions such as « The same but also changed » curated by Victor Wang. This exhibition should have been the first exhibition on chinese contemporary photography in 1999 but it was censored at that time and never opened.
ACA Project went to Photofairs Shanghai and gives you its three favorites.
GUO YUANLIANG/LOSE BALANCE SERIES
The series of young chinese photographer Guo Yuanliang was one of the first series next close to the entrance. It was also our first favorite. Aged of 24 years old, he received the New Talent Award 2018, a prize given by Xitek to promote young photographers to a general audience.
In this series, Guo yuanliang, born in the Hunan province, is showing us the generation gap between his grand-parents and their grand-children living with them. His photographs are sometimes absurd, highlitghing the cultural gap between the two grand-parents, born in two different provinces. They are also sometimes sad, revealing the story of the grand-children, lost after their parents's divorce. By photographing the lack of cohesion in his own family, Guo yuanliang is asking to us how to live together when our lives are losing their balance.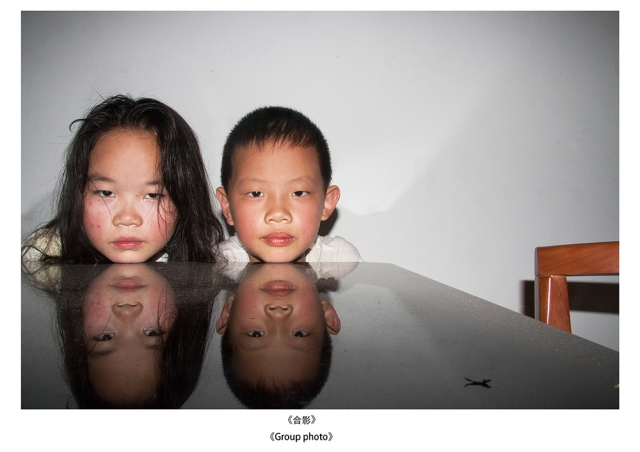 XYZA CRUZ BACANI / CHRISTINE PARK GALLERY (New-York)
For Fotofairs, the new-yorker gallery Christine Park was exhibiting the work of the Japanese Ryusuke Kido and of the Filipina Xyza Cruz Bacani. We especially liked the documentary photographs of Xyza Cruz Bacani based on her own story. She came to Hong-Kong at 17 to work as a domestic worker to support her family. She began as a self-taught photographer to capture the city where she lived and show it to her family. She uses now her photographs to raise awarness about the destiny of those women who left their countries to look for a better life abroad. Her black and white photogaphs, taken in the privacy of those women, question human rights and reflect the loneliness and the isolation of those domestic worker.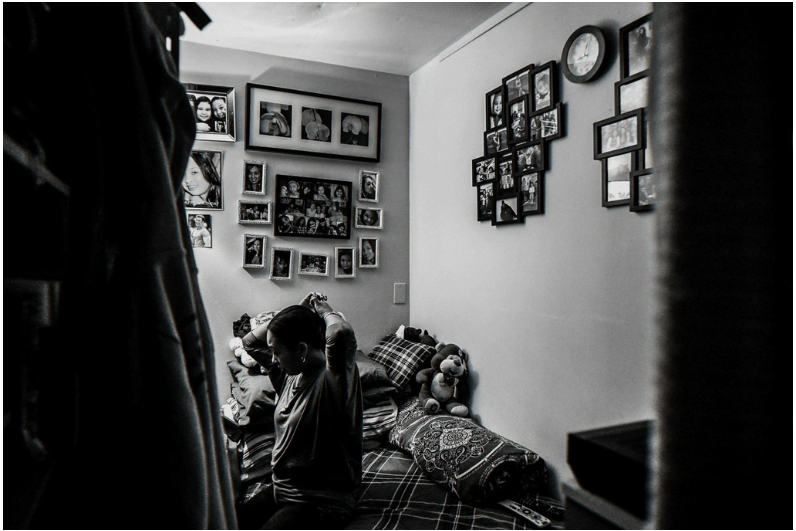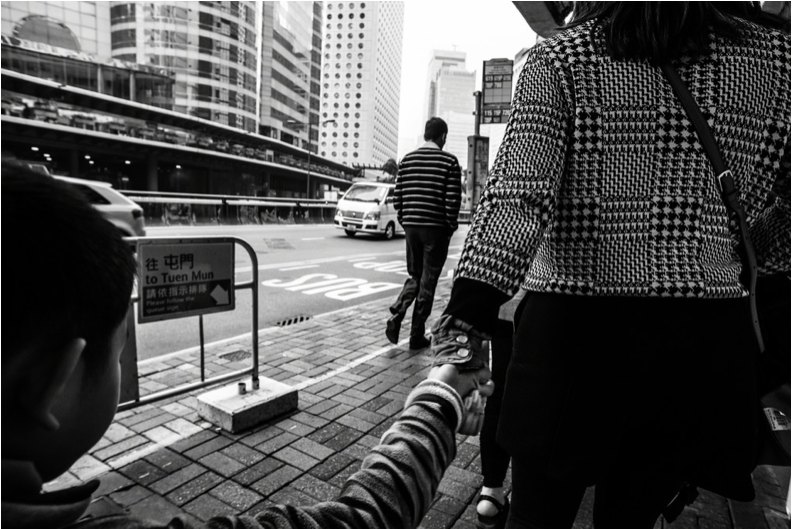 HU JIEMING / SHANGHART (Shanghai)
Exhibited by the shanghainese gallery ShanghART, Hu Jieming is a well-known artist of the chinese contemporary scene as he was one of the first to explore digital art in China. In his work between photographs and videos, he raises questions of time, space and history. For Photofairs, ShanghART was exhibiting « The Remnant of images », a series of videos based on old photographs collected by the artist on Taobao. In this series, Hu Jieming imagines and recreates the story behind the photographs by animating them. Between fun and deeper questions on memory, he gives a new life to those photographs and send us back to our own memories.


Par Camille Despré
Du 21 au 23 septembre dernier s'est tenue la cinquième édition de Photofairs Shanghai, la foire de référence dédiée à la photographie contemporaine en Asie. Les Quarante-cinq galeries réunies sous la voute du Shanghai Exhibition Centre, dont une majorité de galeries chinoises, offraient une sélection pointue de photographes contemporains émergents et confirmés. Outre les galeries, le visiteur pouvait apprécier plusieurs expositions annexes dont « The Same but also Changed », une exposition prévue en 1999 à Shanghai qui n'a jamais ouvert pour cause de censure et qui était cette année revisitée par le curateur Victor Wang.
ACA Project s'est rendu sur place et vous présente ses coups de cœur.
GUO YUANLIANG / LOSE BALANCE SERIES
Première salle, premier coup de cœur pour la série Lose Balance de Guo Yuanliang. Ce jeune photographe de 24 ans a reçu le New Talent Award 2018 décerné par Xitek. Ce prix, remis depuis huit ans, a pour vocation de faire connaître au grand public un jeune photographe prometteur.
Dans cette série, Guo yuanliang, originaire de la province du Hunan, met en lumière le fossé générationnel qu'il observe entre ses grands-parents et leurs petits enfants qui vivent avec eux. Ses photographies sont absurdes – reflet des différences culturelles entre ses deux grands-parents -, mais aussi tristes, illustration de deux enfants perdus par le divorce de leurs parents. En photographiant l'absence de cohésion régnant au sein de sa propre famille, il pose la question de comment vivre ensemble lorsque nos vies ont perdu leur équilibre.
XYZA CRUZ BACANI / CHRISTINE PARK GALLERY (New-York)
Pour sa participation à Photofairs, la galerie Christine Park présentait deux artistes : le japonais Ryusuke Kido et la philippine Xyza Cruz Bacani. C'est le travail de photographie documentaire de Xyza Cruz Bacani qui nous a particulièrement touché. Arrivée des Philippines à 17 ans pour être employée de maison à Hong-Kong, Xyza Cruz Bacani se lance en autodidacte dans la photographie afin de documenter son quotidien pour sa famille. À travers son travail de photographie, elle cherche aujourd'hui à faire connaître le destin de ces femmes émigrées des Philippines à Hong-Kong et New-York à la recherche d'une vie meilleure. Ses photographies en noir et blanc, prises dans l'intimité de ces femmes, aborde la question les droits de l'homme et la difficulté de vivre dans un autre pays que le sien.
HU JIEMING / SHANGHART (Shanghai)
Représenté par la galerie shanghaienne ShangART, Hu Jieming est un artiste bien installé de la scène contemporaine chinoise. Il est l'un des pionniers de l'art digital et des installations numériques en Chine. Son travail, entre photographie et vidéo, aborde la question du temps, de l'espace et de l'histoire. Pour Photofairs, il exposait « The Remnant of images », une série d'installations faites de photographies achetées sur Taobao, animées par l'artiste grâce à un procédé numérique. Entre amusement et questionnements plus profonds sur la mémoire, l'artiste redonne vie à ces photographies, à ces instants de vie. Il imagine l'histoire cachée derrière elles et nous renvoie ainsi à nos propres souvenirs.