by Milena Estrada & Lou Anmella-de Montalembert
ACA project had the pleasure of contributing to Koï magazine #24. We present the work of Chinese artist Pixy Liao – whom we interviewed in 2019 – on the occasion of her exhibition at Fotografiska New York.
In her work, Pixy Liao tells us about her relationship with Moro, her partner, to reveal an intimacy questioning heteronormativity and the power relations that result from it. "Most of the photographs are the result of my observation of the intimate relationships between individuals on a daily basis. Some images are inspired by our respective cultures [Chinese and Japanese] in which the positions as male and female in society are the result of popular stories or traditions « . The artist also explores everyday life through her series « Experimental Relationship » and « For Your Eyes Only » where she stages herself in funny situations, always accompanied by her partner. Whether outdoors or in more private settings, Pixy Liao gives us a portrait of life as a couple. Haptic and colorful, her photographs question the very definition of desire, suggesting that to arouse it, it is more about the imagination and the game than the body.
You can read the entire article in Koï magazine #24.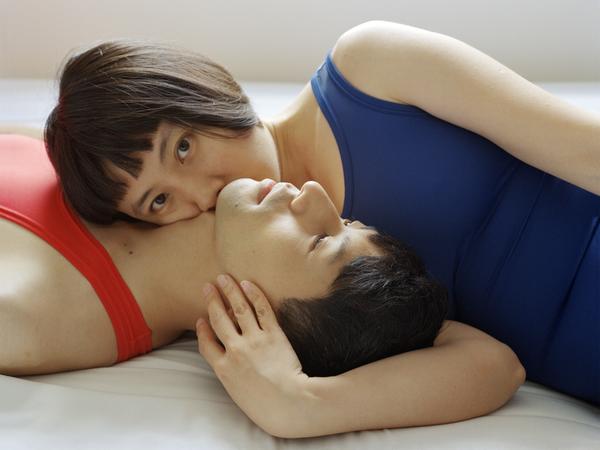 ACA project a eu le plaisir de contribuer au numéro 24 du magazine Koï. Nous y présentons le travail de l'artiste d'origine chinoise Pixy Liao – que nous avions interviewé en 2019 – à l'occasion de son exposition au Fotografiska New York.
Dans son travail, Pixy Liao nous fait part de sa relation avec Moro, son compagnon, pour dévoiler une intimité interrogeant l'hétéronormativité et les rapports de force qui en découlent. « La plupart des photographies résultent de mon observation des relations intimes entre les individus au quotidien. Certaines images sont inspirées de nos cultures respectives [chinoise et japonaise] dans lesquelles les positions en tant qu'homme et femme dans la société résultent d'histoires ou de traditions populaires. ». L'artiste explore aussi la vie quotidienne à travers ses séries « Experimental Relationship » et « For Your Eyes Only » où elle se met en scène dans des situations cocasses, toujours accompagnée de son partenaire. Que ce soit en extérieur ou dans des décors plus privés, Pixy Liao nous dresse un portrait de la vie en couple. Haptiques et colorées, ses  photographies interrogent la définition même du désir, suggérant que pour le susciter, il s'agit plus d'imaginaire et de jeu que de corps.
L'article complet est à retrouver dans le numéro 24 du magazine Koï.