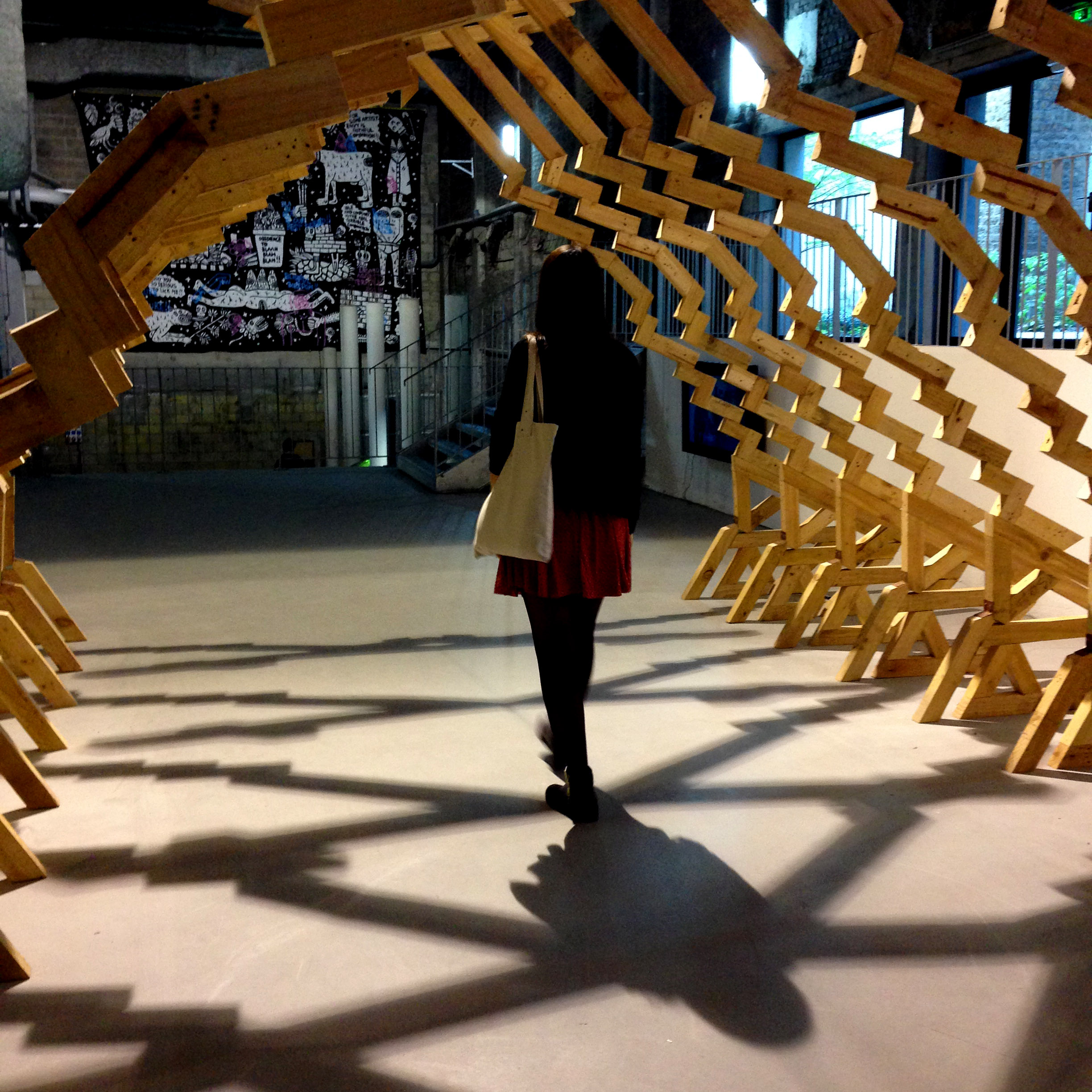 Du 27 mars au 17 mai, le Palais de Tokyo présente l'exposition Archipel Secret, tout à la fois une rencontre avec la création contemporain de l'Asie du Sud-Est et des pratiques qui, pour la plupart, n'ont jamais été montrés au-delà de leur pays d'origine. ACA project y était ! L'archipel malais, aujourd'hui connue sous le nom d'Asie du Sud-Est, est tissée de multiples formes et positions esthétiques, culturelles et intellectuelles, héritées d'une histoire de confrontations au commerce, aux systèmes de croyances, aux dynasties aristocratiques et aux incursions coloniales.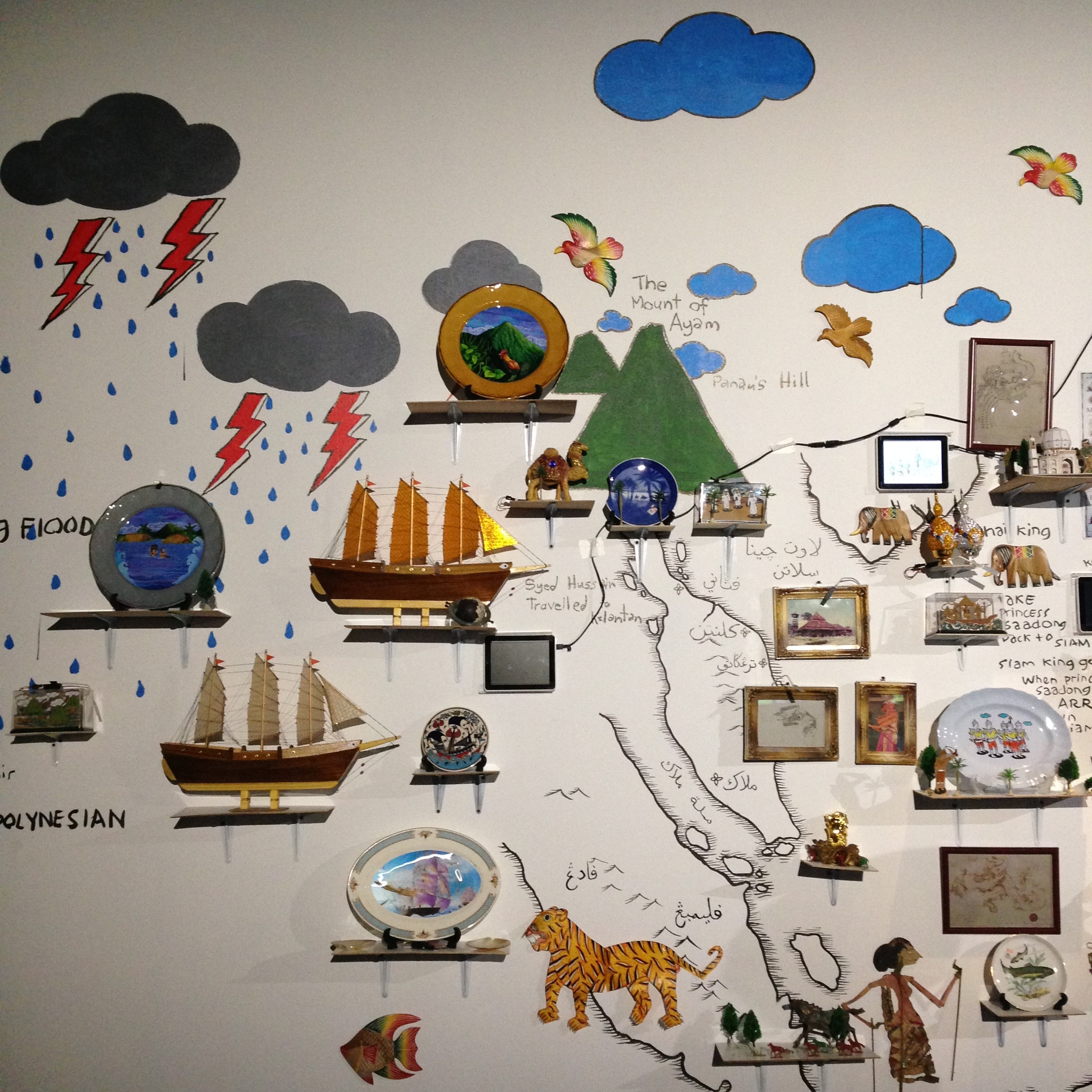 Alors qu'aujourd'hui encore l'essentiel de la région reste entourée de mystère, les pratiques de ses artistes ont pris une ampleur internationale considérable. L'artiste thaïlandais Rirkrit Tiravanija, dont la pratique forme une partie importante du discours de l'esthétique relationnelle, est loin d'être un étranger pour le monde de l'art. L'Indonésien Eko Nugroho, le Malaisien Shooshie Sulaiman et le Singapourien Ming Wong font eux aussi partie de ceux dont les apparitions dans les biennales, triennales, grandes expositions internationales ainsi que dans les collections muséales, ont été repérées.
Exposer des artistes de cette région du monde n'est donc pas nouveau mais Archipel Secret présente 35 artistes, issus des « marges », encore peu connus du monde de l'art international qui réexaminent les histoires et cultures de cet archipel à travers une multitude de formats : de la peinture à l'installation en passant par la vidéo à de la sculpture.
L'exposition investit le sous-sol du Palais de Tokyo, offrant au visiteur des possibilités de parcours multiples. On y découvre notamment l'artiste thaïlandais Ruangsak Anuwatwimon et son œuvre Golem (2011-2015). Le rituel animiste et le concept de fugacité de la vie sont ici évoqués à travers l'usage de la cendre. Les œuvres de Ruangsak envisagent le cycle de la vie comme source de toutes les souffrances, selon l'enseignement bouddhiste. Le terme golem renvoie ici à la forme de « l'homme non fini et brut». Ce mot est ici représenté par cent éléments sculpturaux d'anatomie humaine composés de cendres d'espèces animales et végétales.
Ponctuant l'ensemble de l'espace, les sacs d'air de l'indonésien Tisna Sanjaya recueillent 1000 prières (1000 Do'a) et souhaits du public qu'il rencontre. Il invite les visiteurs à souffler dans ces sacs après avoir fait un voeu pour l'humanité. L'artiste saisit ensuite l'aura des participants, en récupérant l'air autour de leurs corps, avant de refermer les sacs. Des maximes transcendantales sont inscrites sur les sacs.
Dans Falim House Obervations, Hayati Mokhtar réalise une recomposition audio-visuelle de la Maison Falim en dix images. Ce manoir fut la résidence du magnat de l'étain Foo Nyit Tse. La Maison Falim fut abandonnée puis vendue à un promoteur immobilier. Les biens de la maison ont été vendus avant d'être redécouverts par l'artiste sur les étals de différentes brocantes. Les images montrent et reconstituent diverses histoires et secrets, dévoilés par des lettres, des photographies et la visite inattendue d'un membre de la famille Falim.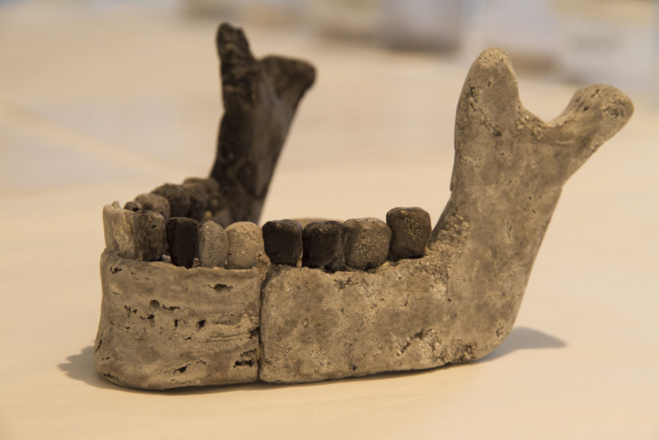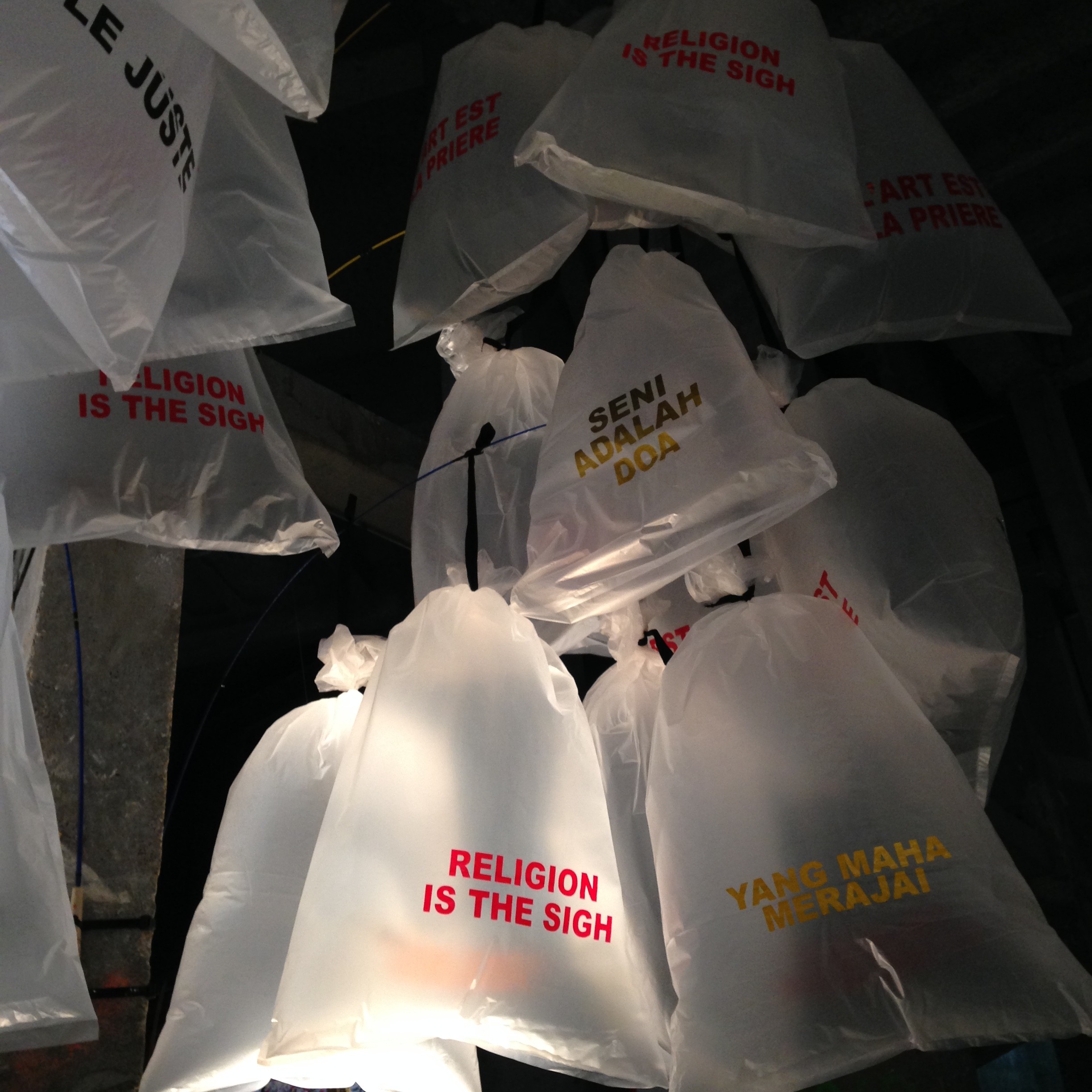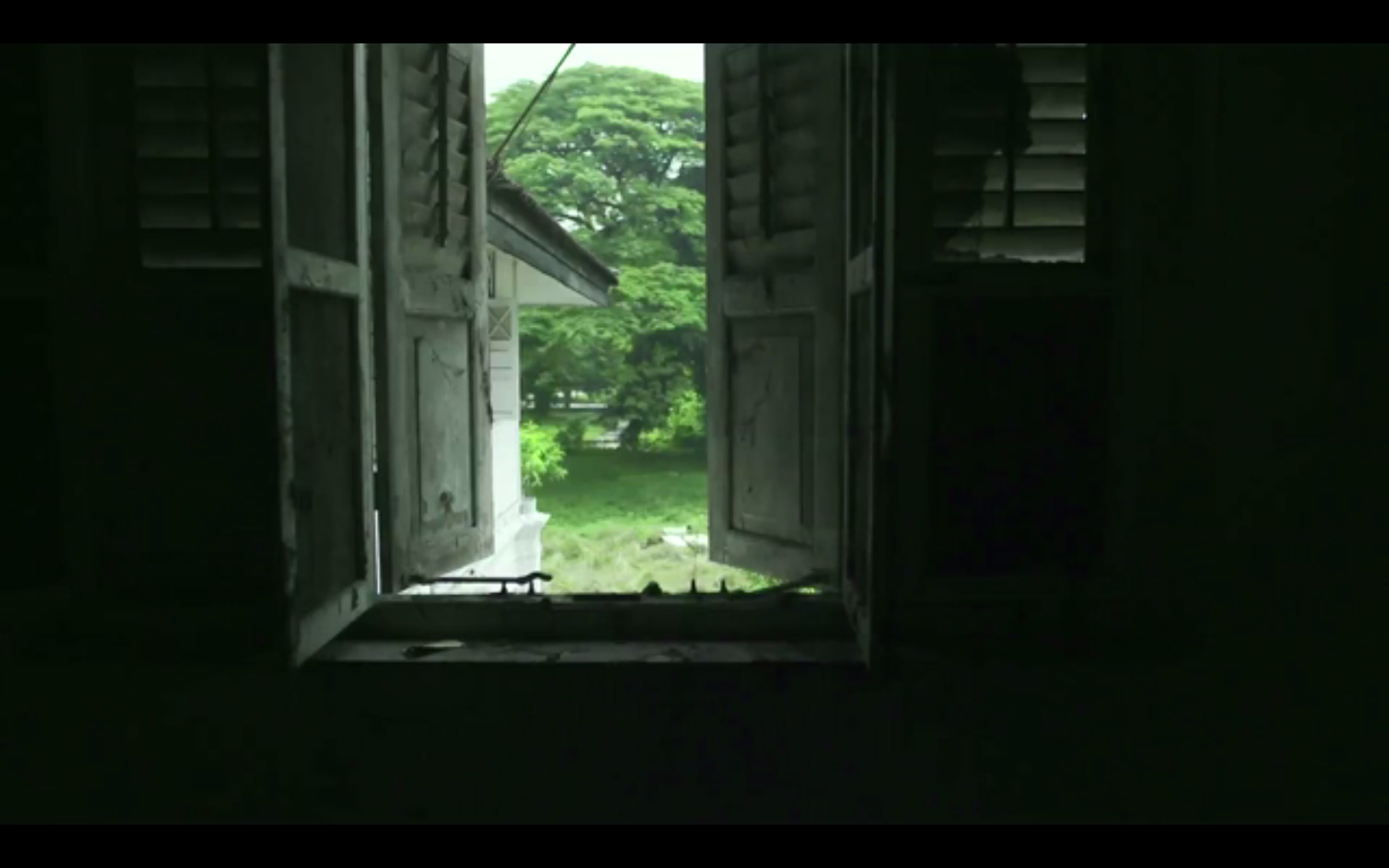 Ces trois œuvres, parmi les nombreuses pratiques exposées, nous font comprendre les enjeux de cette exposition : se défaire d'un regard et d'une lecture occidentale de l'art et découvrir un langage, des codes et des expressions culturelles largement méconnus.
Commissaire : Khairuddin HORI
> 26.04.2015
From march 27th to may 17th, Palais de Tokyo presents Secret Archipelago exhibition, both a meeting with contemporary artists from Southeast Asia and practices which, for the most, have never before exhibited outside their home country. ACA project was there!
The Malay Archipelago or what is commonly known today as Southeast Asia, is textured by diverse forms and attitudes of aesthetics, culture and the intellectual civilities developed from a history of engagements and introduction to trade, belief systems, aristocratic dynasties and colonial incursions.
Even today, where most parts of the region are still shrouded in mystery, the practices of its artists have gained considerable international traction. Thai artist Rirkrit Tiravanija whose practice is a major part of the discourse in Relational Aesthetics is no stranger to the art world. Indonesian Eko Nugroho, Malaysian Shooshie Sulaiman and Singaporean Ming Wong are just a few more whose appearances in international biennales, triennales and major exhibitions and collections in museums are well known.
Increasing numbers of artists from the region are now appearing at major international contemporary art events, but the aim of this exhibition is to present 35 artists who have until now escaped the radars of the international art world. These artists reassess stories, history and cultures of this archipelago through many mediums : painting, installation, video, sculpture…
Exhibition is located on the basement of Palais de Tokyo, offering many ways to visit the exhibition. Visitors discover Thai artist Ruangsak Anuwatwimon and his work Golem (2011-2015). Animist ritualism and the concept of impermanence of life inspired this work through the use of organic material such as ashes. His artworks are evocative of the cycle of life as the source of all suffering, according to Buddhist teachings. The term golem describes "unfinished or unrefined human" forms. GOLEM here is represented by 100 sculptural parts based on the human anatomy; constructed with ashes of various species of animals and plants. Accompanying the whole space, Tisna Sanjaya plastic bags gather 1000 prayers and hopes (1000 Do'a) of members of the public the artist encounters. Tisna invites visitors to blow their breath into these bags after making an aspiration for humanity. The artist then captures the aura of the respondents by waving the open bags around their bodies, he seals the inflated bags, pre-inscribed with transcendential maxims. In Falim House Observations, Hayati Mokhtar presents a 10-screen audio-visual composition of the Falim House. This house was the residence of Malaysia's mining tycoon Foo Nyit Tse's. Falim House became derelict and was sold to a property developer several years ago. The contents of the house were sold wholesale, only to be found later at various local antique markets by the artist. Images document and re-construct various histories and hidden secrets as unveiled by letters, photographs, family altar and an unexpected visit by a Falim family member amongst other remnants.
These three works, among many others, remind us exhibition issues: leave behind your Western vision and interpretation of art and discover a language, codes and cultural expression that are generally less known.
Curator : Khairuddin HORI
> 26.04.2015
.