While the cultural life takes up again in France, Paris Gallery Weekend returns from June 3 to 6. The event is an invitation to visit Parisian art galleries, following routes by areas (Matignon, Le Marais, Saint-Germain-des-Prés…), punctuated by meetings and highlights (openings, singings of catalogues, tastings…). Participating in the 2021 edition, the galleries Mingei Japanese Arts and A2Z Art Gallery present artists from Japan.
A l'heure de la reprise de la vie culturelle en France, Paris Gallery Weekend revient du 3 au 6 juin. L'événement invite à prendre le chemin des galeries d'art parisiennes, suivant des parcours par quartiers (Matignon, Le Marais, Saint-Germain-des-Prés…), ponctués de rencontres et de temps forts (vernissages, signatures de catalogues, dégustations…). Participant à la programmation 2021, les galeries Mingei Japanese Arts et A2Z Art Gallery exposent des artistes originaires du Japon.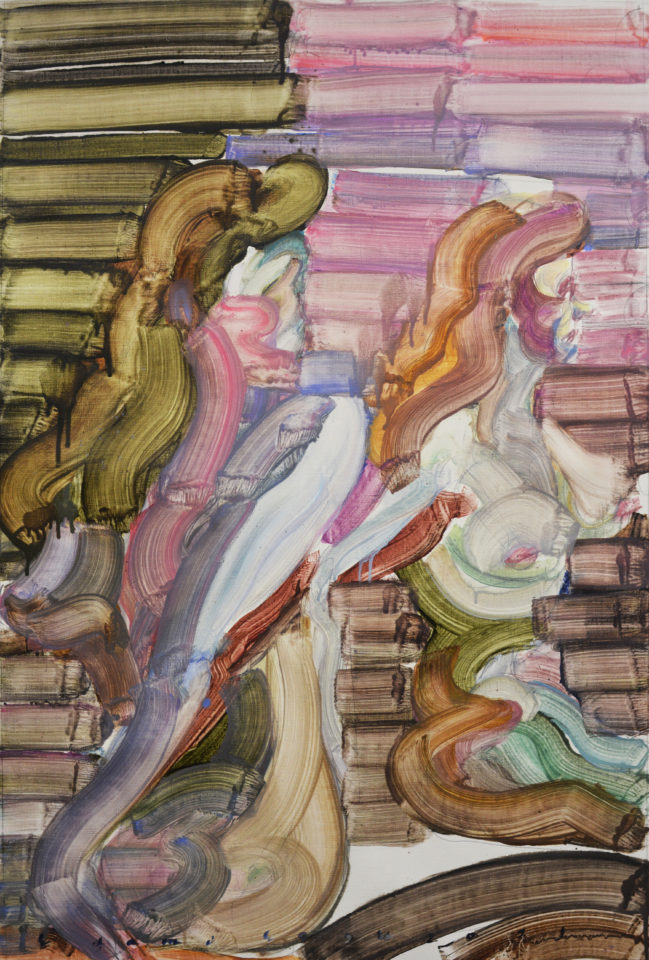 Since its creation in 2009, A2Z Art Gallery highlights committed artists whose work is motivated by deep personal reflection. In an almost anthropological process, the artists of the gallery are witnesses of their time, telling their own stories through strong messages that pierce their works. For her exhibition « Social Distancing », Japanese artist Egami Etsu explores the barriers of communication, its essence and process, which she calls the « game of misunderstandings ». Oscillating between abstraction and figuration, Egami Etsu models landscaped portraits according to a construction of horizontal, vertical and sinuous lines. For her, the portrait is not an object but rather the materialization of the sound, voice and face of people. To create, the artist says she sees with her ears and hears with her eyes. Juggling the two methods of communication (sound and light), Egami Etsu captures the moment of ephemeral beauty through painting.
Depuis sa création en 2009, A2Z Art Gallery met en avant des artistes engagés, dont le travail plastique est motivé par une profonde réflexion personnelle. Dans un procédé presque anthropologique, les artistes de la galerie s'inscrivent en témoins de leur temps, racontant leurs propres histoires au travers de messages forts qui transpercent leurs œuvres. Pour son exposition « Social Distancing », l'artiste japonaise Egami Etsu explore les barrières de la communication, à son essence et son processus qu'elle appelle le « jeu des malentendus ». Oscillant entre abstraction et figuration, Egami Etsu modélise des portraits paysagés selon une construction de lignes horizontales, verticales et sinueuses. Pour elle, le portrait n'est pas un objet mais plutôt la matérialisation du son, de la voix et du faciès des gens. Pour créer, l'artiste dit voir avec ses oreilles et entendre avec ses yeux. En jonglant entre les deux méthodes de communication (son et lumière), Egami Etsu capture par la peinture l'instant d'une beauté éphémère et juste.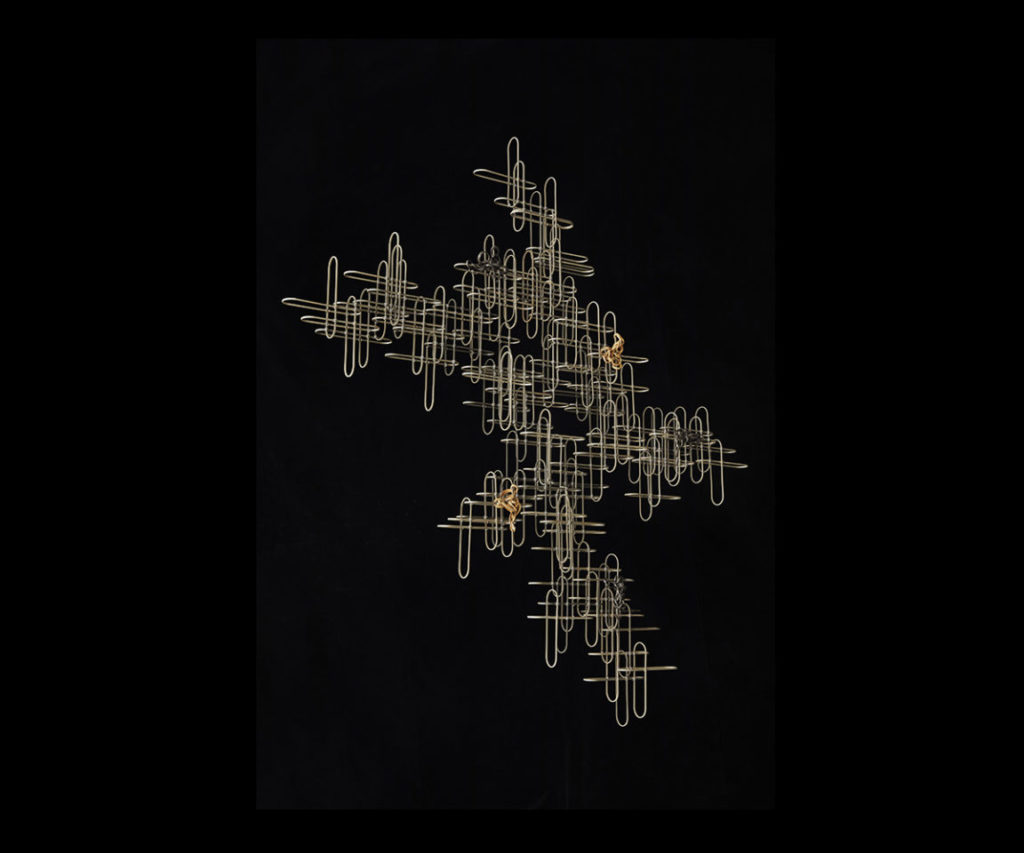 Galerie Mingei has been championing the Japanese wickerwork and bamboo arts for ten years, and has established itself as the first and virtually only European gallery with this area of specialty. The collective exhibition « Masterpieces of Bamboo Art » will feature works by the great masters of bamboo art from the Golden Age (first half of the 20th century) and new works by contemporary artists, some of whom have moved away from the functionality of traditional basketry to create an avant-garde style.
Depuis 10 ans, la galerie Mingei est spécialisée et leader européen dans la vannerie japonaise en bambou. L'exposition collective « Masterpieces of Bamboo Art » présente des œuvres des grands maîtres de l'art du bambou de l'âge d'or (première moitié du 20ème siècle) et des œuvres inédites d'artistes contemporains dont certains se sont éloignés de la fonctionnalité des vanneries traditionnelles pour faire émerger une avant-garde.