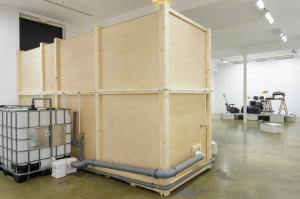 Pour sa cinquième exposition à la Galerie Chantal Crousel, Rirkrit Tiravanija présente dans l'espace
principal deux nouvelles oeuvres quasi-monumentales.
« Joue une note, puis une autre, et une autre, et fais une chanson » (adage punk)
Depuis ses débuts, Rirkrit Tiravanija s'est intéressé aux contre-cultures qui n'ont cessé de nourrir son
travail. Mouvement contestataire par excellence du début des années 1970, le punk est une réponse
aux différentes crises, artistiques, économiques et sociales du moment. Il témoigne d'un rejet total
des circuits conventionnels et donne notamment le droit à tout un chacun de monter sur scène pour
s'y exprimer, de manière plus ou moins talentueuse. Inspiré par cette culture de l'amateurisme et de
la contestation, Rirkrit Tiravanija provoque de manière récurrente des situations d'expérimentation,
laissant le visiteur interagir en toute liberté avec ses installations et faisant ainsi glisser son statut de
visiteur à celui de participant.  « Pour moi l'oeuvre est toujours dans la construction. Sans interaction ou
activation, elle n'existe pas ».
Exposition à la Galerie Chantal Crousel jusqu'au 18 juillet 2015.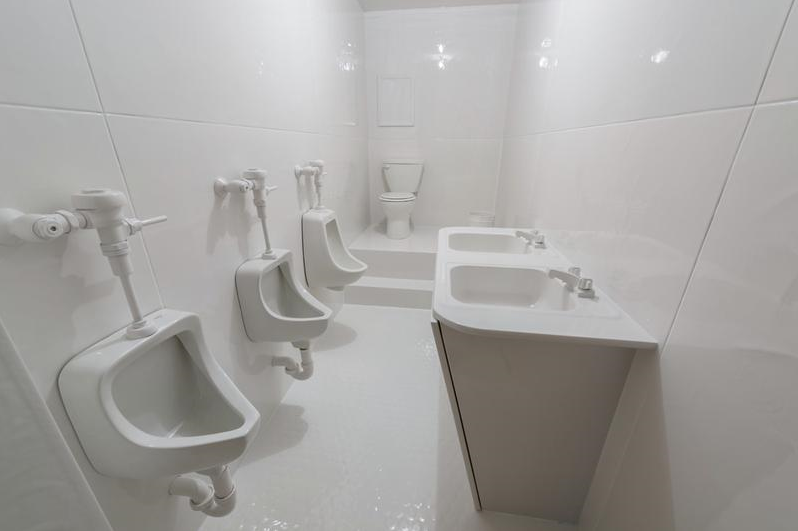 For his fifth exhibition at Galerie Chantal Crousel, Rirkrit Tiravanija presents two new quasimonumental
works in the main hall.
"Play one note, then another, and then another, and make a song." (Punk adage)
From the outset, Rirkrit Tiravanija has always been interested in countercultures that have nourished
his work. Punk, the 1970s iconic antiestablishment movement, was a response to the era's various
artistic, economic, and social crisis. It reflects a total rejection of conventional circuits and is notable
for allowing anyone and everyone to come on stage to express themselves regardless of talent. Inspired
by this culture of amateurism and contention, Rirkrit Tiravanija resorts to recurrent provocation in
experimental situations, leaving viewers to interact freely with his installations and, thus, shift their
status from visitor to participant. " For me, the core of my work lies in the very construction. Without
interaction or activation, it doesn't exist."
Exhibition at Chantal Crousel Gallery, till July 18th 2015.