by Arnaud Lebecq
Recommandé par Arnaud Lebecq (galerie arnaud Lebecq basée à Paris), le Jim Thompson Art Center présente deux expositions à ne pas manquer à Bangkok.
Ce nouveau Centre d'Art, lieu incontournable de l'art contemporain à Bangkok et en Thaïlande, ouvre ses portes en 2021. Il est situé en plein cœur de la ville, dans la même enceinte que la célèbre Maison de Jim Thompson, lieu historique et unique connu pour ses collections d'arts thaïlandais et d'Asie du Sud-Est rassemblées par le célèbre explorateur américain du même nom.
Le nouveau centre, sous la direction artistique de Gridthiya Gaweewong, commissaire reconnue internationalement, réunit les communautés artistiques et culturelles locales et internationales. La réputation du centre en tant que lieu de rencontre, d'interaction et de dialogue s'étend rapidement.
Recommended by Arnaud Lebecq (the gallery arnaud Lebecq located in Paris), the Jim Thompson Art Center presents two exhibitions not to be missed in Bangkok:
This new Art Center, the place to go for contemporary art in Bangkok and Thailand, opened its doors in 2021. It is located right in the heart of the city, in the same location of the famous Jim Thompson House, a unique and historic place known for its collections of Thai and Southeast Asian art gathered by the famous American explorer of the same name.
The new center, under the artistic direction of internationally recognized curator Gridthiya Gaweewong, connects Bangkok's local and international art and cultural communities. The center's reputation as a place of meeting, interaction and dialogue is rapidly expanding.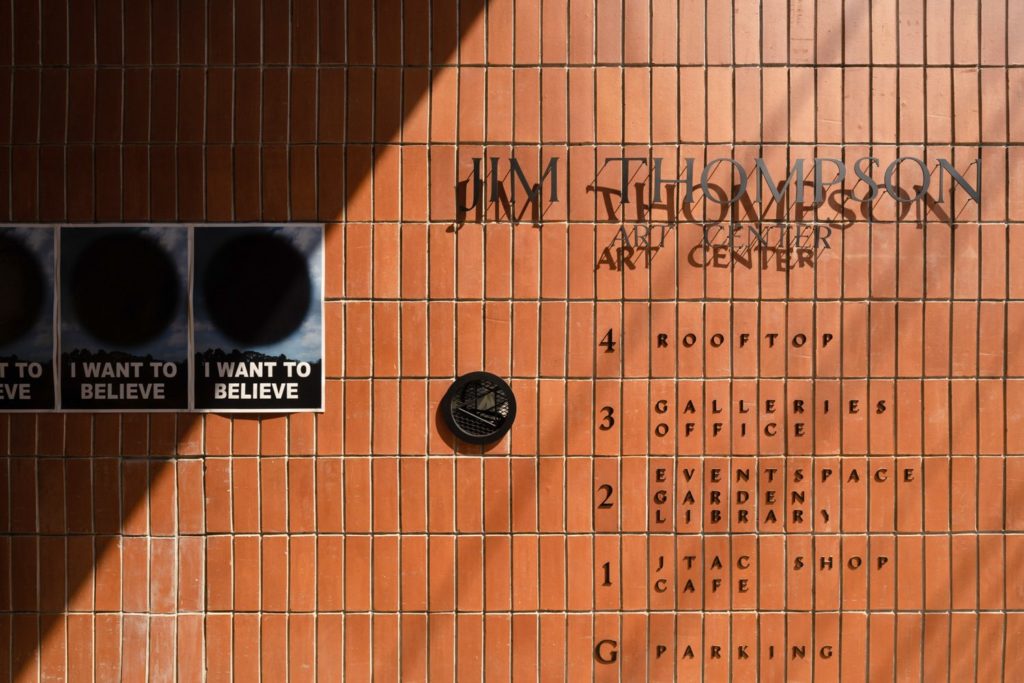 Le Centre d'Art Jim Thompson présente jusqu'au 30 juin 2023 deux expositions explorant et repensant l'époque de la guerre froide en Thaïlande et ses conséquences dans la mémoire collective au travers du travail d'artistes thaïlandais et internationaux réunis autour de différents mediums. Ces expositions présentent des histoires absentes de l'Histoire Ecrite et nous invitent à réfléchir sur la possibilité de futurs alternatifs.
Jim Thompson Art Center is presenting until june 30th, 2023, two exhibitions bringing the spectator to explore and rethink the Cold War era in Thailand and its consequences in collective memory. Through the works of Thai and international artists around different medium, these exhibitions present stories absent from « Grand History » to invite us to think about the possibility of alternative futures.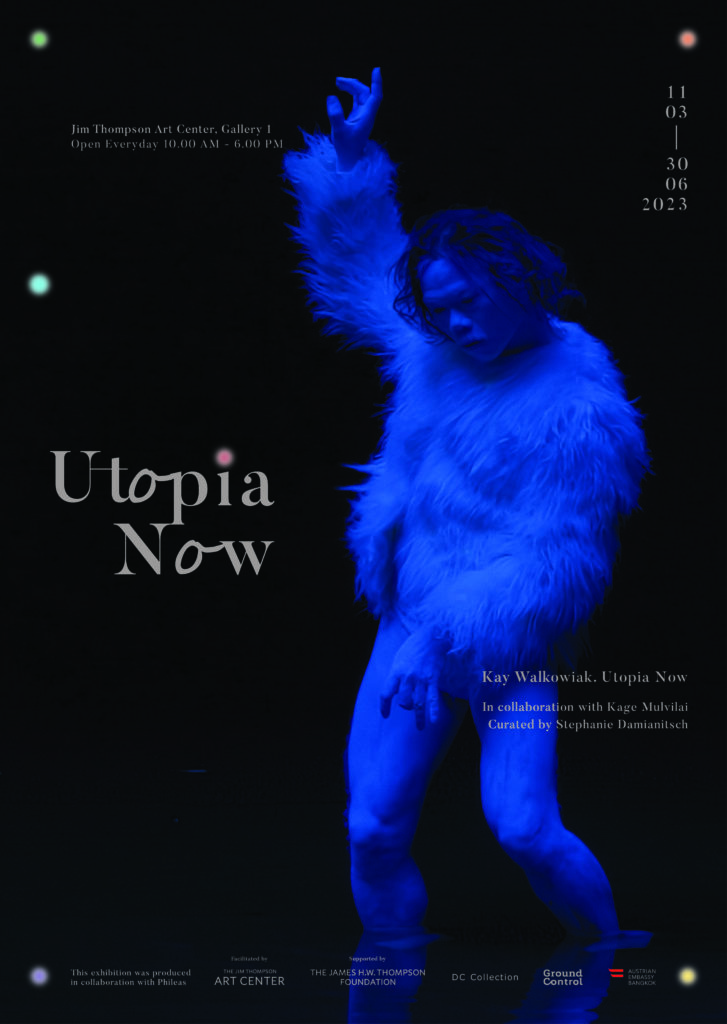 Utopia Now 
Une exposition avec Kay Walkowiak, (né en 1980, vit et travaille à Vienne) et Teerawat Kage Mulvilai (né en 1973, vit et travaille à Bangkok).
Face aux conflits mondiaux sociaux actuels, résultant du réchauffement climatique, des pandémies et des jeux de pouvoir de nos sociétés capitalistes, Utopia Now avec Kay Walkowiak, en collaboration avec Teerawat Kage Mulvilai, remet en question les fondements de la tradition occidentale et du monde libéral ancré dans le capitalisme.
S'articulant autour de l'idée d'utopie, les œuvres présentées agissent comme des écrans de projection nous invitant à réfléchir à des alternatives possibles dans la manière dont nous interagissons avec le monde et nos semblables. Elles proposent d'abandonner l'individualisme pour envisager de nouvelles formes de coexistence, de collaboration et, par conséquent, de démocratie.
Un fantôme incarné par Teerawat explore divers lieux délabrés ou abandonnés. Des institutions centrales de la société capitaliste – comme les grands magasins, les avions ou les cinémas – apparaissent comme la résonance de leur disparition et donc de leur négation. En interrogeant la famille, présentée comme dépassée et décomposée, il nous invite à réfléchir à un avenir alternatif pour lequel il faut se battre et s'engager.
Kay Walkowiak (b.1908, lives and works in Vienna) and Teerawat Kage Mulvilai (b.1973, lives and works in Bangkok) question the fundamentals of Western tradition and the liberal world rooted in capitalism. In the face of current social conflicts, resulting from global warming, pandemics, and capitalist power play.
Evolving around the idea of the utopians, the works presented act as projection screens inviting us to think about possible alternatives in the way we interact with the world and our fellow humans. They propose a shift of emphasis from individualism to consider new forms of coexistence, collaboration, and, therefore also democracy.
A ghost embodied by Teerawat explores various dilapidated or abandoned places. Central institutions of capitalist society – like department stores, airplanes, or cinemas – appear like resonances of their disappearance and thus their negation. By questionning the family, which is presented as past and decayed, he invites us to think about an alternative future worth fighting for.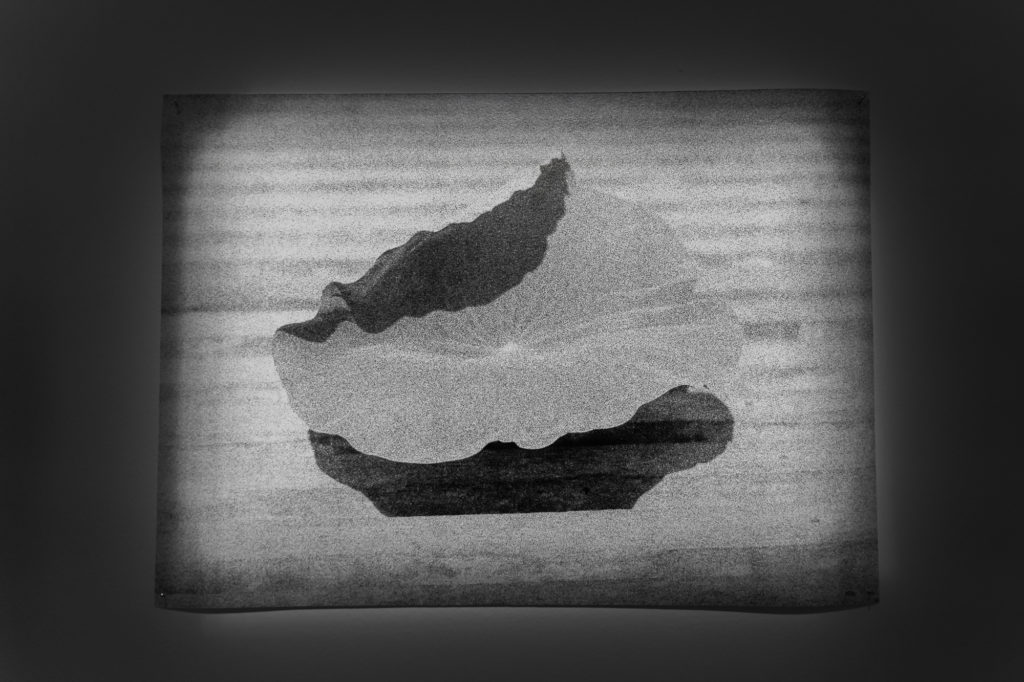 Uncountable Time
Une exposition réunissant Nontawat Numbenchapol (né en 1983, Bangkok ; vit et travaille à Bangkok), Kridpuj Dhansandors (né en 1994, Buriram ; vit et travaille à Khon Kaen), Runruang Sittirerk (Thailande) et Viriya Chotpanyavisut (né en 1982, vit et travaille à Bangkok et à Lyon).

Uncountable Time est une exposition collective d'artistes thaïlandais incluant des vidéos, des photographies et des installations. Cette exposition fait référence à la notion de « durée » ou de « temps indénombrable ». L'histoire n'est pas un simple enregistrement du passé. L'histoire est aussi une mémoire douloureuse enfouie dans la conscience des victimes, incluant des traumatismes tels que la perte d'émotions, l'agonie ou la mélancolie, parfois brutale une fois activée.

Ce temps incalculable n'est pas figé dans le passé, le présent ou le futur, mais plutôt dans la conscience. Cependant, il préserve le passé, s'oppose à l'écoulement du temps ou à la mobilité dans l'espace et spécule sur des possibilités altérées pour soutenir la volonté de décision dans le présent et le futur.
Avec la possibilité résultant de la liberté de choisir, de construire ou même de se transformer en autrui, le temps incalculable dans l'esprit conscient passe progressivement du passé au présent, où ces passés collectifs se transforment en métahistoire.

Ces œuvres d'art reflètent le temps dans la conscience et les sédiments de la guerre froide persistant dans le présent.
Grâce à la vidéo, Nontawat et Kridpuj racontent une histoire opprimée par les autocrates.
Viriya présente des photographies floues d'objets quotidiens, éloignées de leur réalité et dépeignant des images de manière claire et véridique.
L'installation de Rungruang s'appuie sur les mémoires de son oncle, un chauffeur livrant des fruits du Nord du pays vers Bangkok. La vie sur la route et le chemin qu'elle emprunte sont devenus des souvenirs ou des passés qui façonnent le désir de vivre.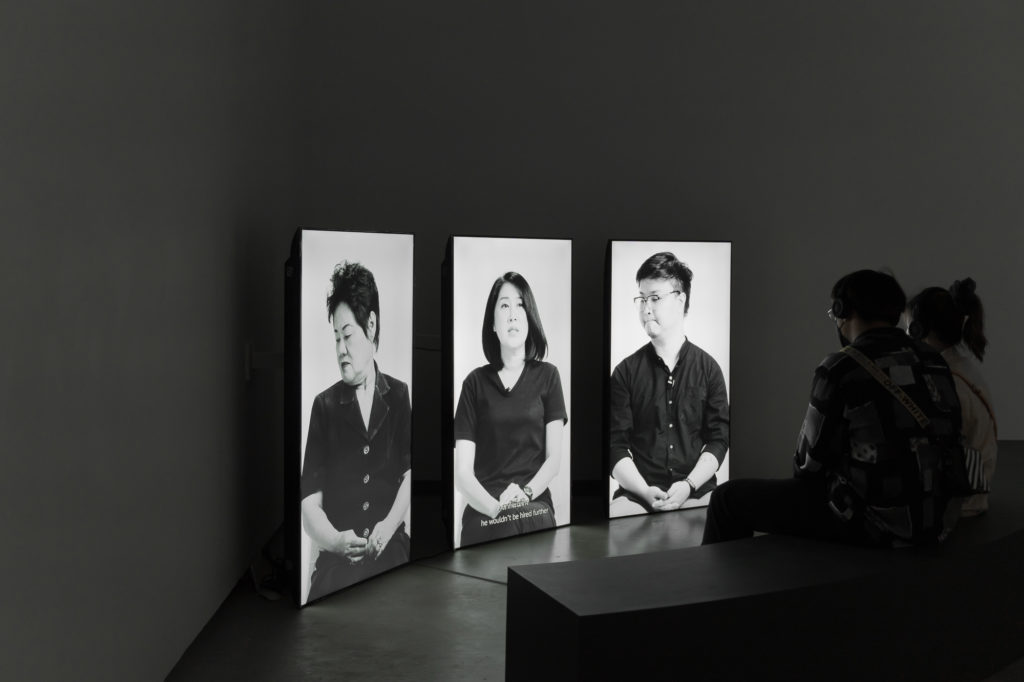 With Nontawat Numbenchapol (Born in 1983, Bangkok ; lives and works in Bangkok), Kridpuj Dhansandors (Born in 1994, Buriram ; lives and works in Khon Kaen), Rungruang Sittikerk (Thailand) and Viriya Chotpanyavisut (Born in 1982, lives and works in Bangkok and Lyon).

Uncountable Time is a group exhibition by Thai artists including video, photography and installation works. This exhibition refers to the notion of "Duration" or Uncountable Time. History is not a simple recording of the past. History is also a painful memory buried in the consciousness of the victims, including traumas like loss of emotions, agony or melancholy, occasionnally brutal once activated.

This uncountable time is not fixed in the past, present, or future, but more in the consciousness. Yet, it preserves the past, disharmonizes with time flow or mobility in space and speculates altered possibilities to support the will of decision in the present and the future.
With the possibility arising from the freedom to choose or build or even convert to others, Uncountable Time in the conscious mind gradually moves from the past to the present, where these collective pasts become metahistory.
 
These artworks are reflecting time in the consciousness and sediment of the Cold War that remains in the present.
Through video, Nontawat and Kridpuj tell a story that was oppressed by the autocrat. Viriya shows blurry photographs of everyday objects, different from their nature depicting images clearly and truthfully.
Rungruang's installation builds on his uncle's memoir, a driver delivering fruits from the North to Bangkok, life on the road and the way it leads have become memories or pasts shaping the desire of life.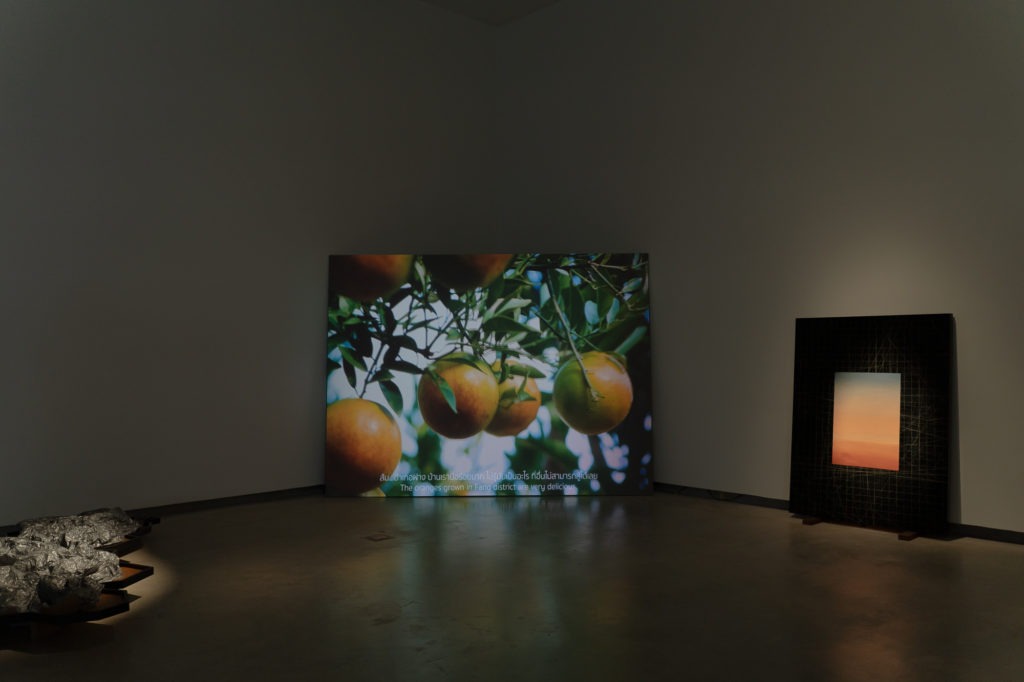 ---
ACA project est une association française dédiée à la promotion de la connaissance de l'art contemporain asiatique, en particulier l'art contemporain chinois, coréen, japonais et d'Asie du sud-est. Grâce à notre réseau de bénévoles et de partenaires, nous publions régulièrement une newsletter, des actualités, des interviews, une base de données, et organisons des événements principalement en ligne et à Paris. Si vous aimez nos articles et nos actions, n'hésitez pas à nous soutenir par un don ou à nous écrire.
ACA project is a French association dedicated to the promotion of the knowledge about Asian contemporary art, in particular Chinese, Korea, Japanese and South-East Asian art. Thanks to our network of volunteers and partners, we publish a bimonthly newsletter, as well as news, interviews and database, and we organise or take part in events mostly online or in Paris, France. If you like our articles and our actions, feel free to support us by making a donation or writing to us.