En ce mois de la femme, ACA project met les artistes femmes originaires d'Asie et de sa diaspora à l'honneur, et vous propose un petit tour d'horizon de leurs expositions en France, en Corée et en Asie du Sud-Est. Une sélection par Amirahvelda Priyono (Asie du Sud-Est), Erwan Jambet (Corée) et Lou Anmella-de Montalembert (France).
This month, ACA project celebrates women artists from Asia and its diaspora, and has selected a series of exhibitions taking place in France, Korea and South-East Asia. A selection by Amirahvelda Priyono (South-East Asia), Erwan Jambet (Korea) and Lou Anmella-de Montalembert (France).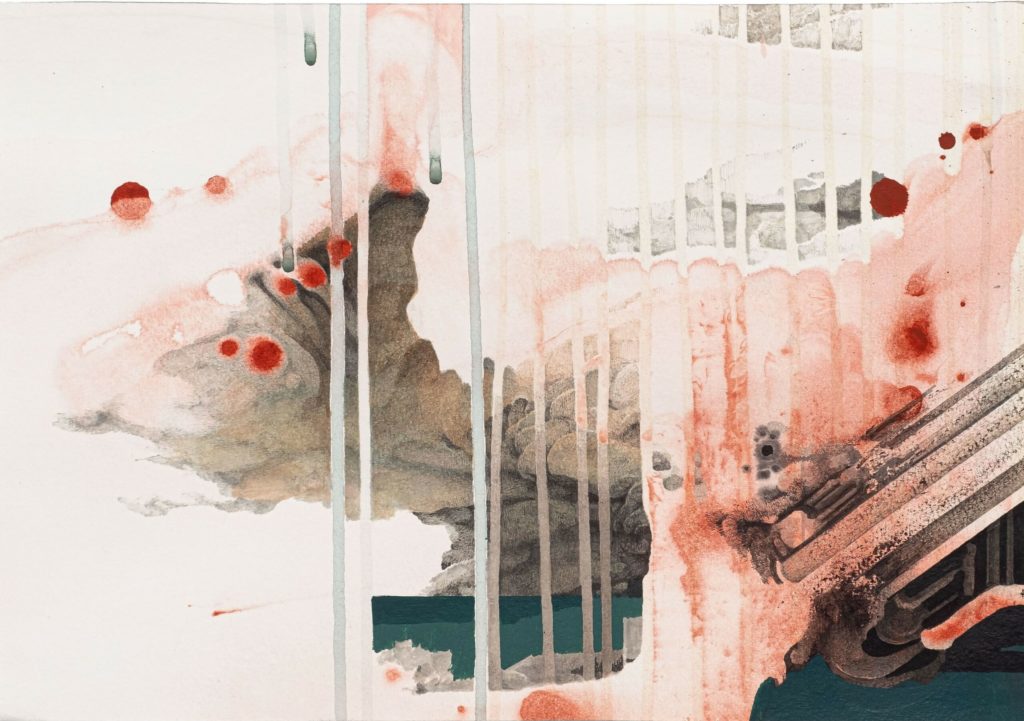 Min Jung-Yeon @ Galerie Maria Lund & Centre Culturel Coréen, Paris
L'artiste coréenne Min Jung-Yeon bénéficie d'une double exposition au Centre Culturel Coréen et à la galerie Maria Lund, à Paris, jusqu'au 18 mars 2023. Métaphores de toujours, les paysages de Min Jung-Yeon évoluent avec elle. Les compositions autrefois entièrement pensées ont cédé la place à un lâcher prise qui cohabitent aujourd'hui étroitement avec la minutie dont l'artiste est capable. Les contraires et leurs luttes, sujets récurrents dans son œuvre, se sont fondus dans une étreinte intime, s'ils ne se dressent pas dans un face à face. Dans le passé, rondeurs et angles s'opposaient dans des compositions denses tandis que dorénavant son travail véhicule une sensation plus apaisée : le rapport entre matière et vide présente un équilibre nouveau. Min Jung-Yeon fait naitre pour mieux effacer et recréer. Touches du pinceaux, impressions, matières fluides de l'acrylique diluée sur la toile. Dans ce processus des temps fossilisés se cumulent et se superposent : ossatures, roches, visions et rêves figurent dans des perspectives souvent étranges. Parmi ses paysages, nous retrouvons ceux de son enfance dans la campagne coréenne, ceux entrevus, rêvés où ceux ancrés dans sa mémoire visuelle, notamment les paysages imaginaires de Ahn Gyeon, grande figure de l'art du 15è siècle coréen.
Korean artist Min Jung-Yeon exhibits in two venues in Paris, until March 18: at the Korean Cultural Center, and at the Maria Lund gallery. An all time metaphor, Min Jung-Yeon's landscapes evolve with her. The compositions, once entirely thought out, now go with the flow, closely coexisting with the thoroughness of which the artist is capable. Opposites and their struggles, recurring subjects in her work, have melted into an intimate embrace, if not a face-off. In the past, round edges and angles clashed in dense compositions. Henceforth, the artist's work conveys a more pacified sensation: the relationship between matter and void presents a new balance. Min Jung-Yeon creates to better erase and recreate. Brush strokes, prints, fluid materials of diluted acrylic on canvas. In this process, fossilised times accumulate and overlap: Skeletons, rocks, visions and dreams appear in perspectives which are often strange. Amongst her landscapes, we find those of her childhood in the Korean countryside, those glimpsed or dreamed, or those anchored in her visual memory, including the imaginary landscapes of Ahn Gyeon, a great figure of fifteenth-century Korean art.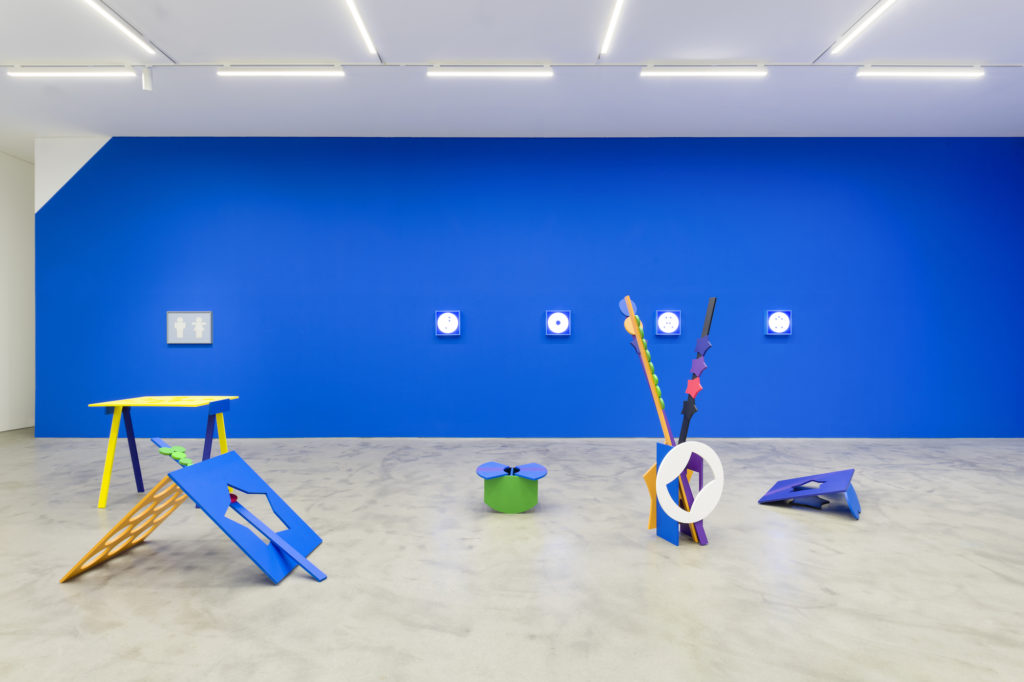 Hong Sung-Hye @ Kukje gallery, Seoul
Hong Sung-Hye (홍승혜) prend possession des galeries K1 et K3 chez Kukje pour l'exposition Over The Layers II, suite de celle de 2004, ouverte jusqu'au 19 mars 2023. Dans ce deuxième volet, "l'artiste des pixels", connue pour ses œuvres multimédia conçues grâce à des logiciels de design, et son utilisation du pixel et de la grille comme unité de base depuis 1997, part à la recherche d'une libération créative. Ses formes minimales, colorées et fringantes réinterprètent des motifs d'œuvres plus anciennes, et investissent l'espace en deux et trois dimensions, au moyen de collages, sons, et lumières. La "géométrie organique" de Hong Seung-Hye se déploie au moyen de formes bidimensionnelles naïves, d'un terrain de jeu de sculptures en bois de pin laqué, et d'une installation monumentale dans le K3. Des couples pixelisés d'acier y dansent au travers d'une projection vidéo et sonore, au-dessus d'un champ de fleurs pliées, mixant les médiums, formes et dimensions en une expérience poétique apaisante.
At Kukje Gallery, Hong Seung-Hye (홍승혜) takes possession of both K1 and K3 spaces with her solo show « Over the Layers II », a continuation of her 2004 exhibition, on view until March 19th, 2023. With this sequel, the "pixel artist", known for her use of computer design software to create multimedia work based around the pixel and the grid units since 1997, is seeking creative liberation. Her minimal, coloured and lively shapes recollect visual forms from previous works, taking over Kukje Gallery in 2D and 3D, through light, collage and sound. Hong Seung-Hye's "organic geometry" is deploying itself through two-dimensional naive shapes, a playground of lacquered pine wood sculptures, and a monumental installation in K3. There, pixelated steel couples are dancing through video projections and a sound installation, above a field of folded flower leaves, combining mediums, shapes and dimensions into a soothing poetic experience.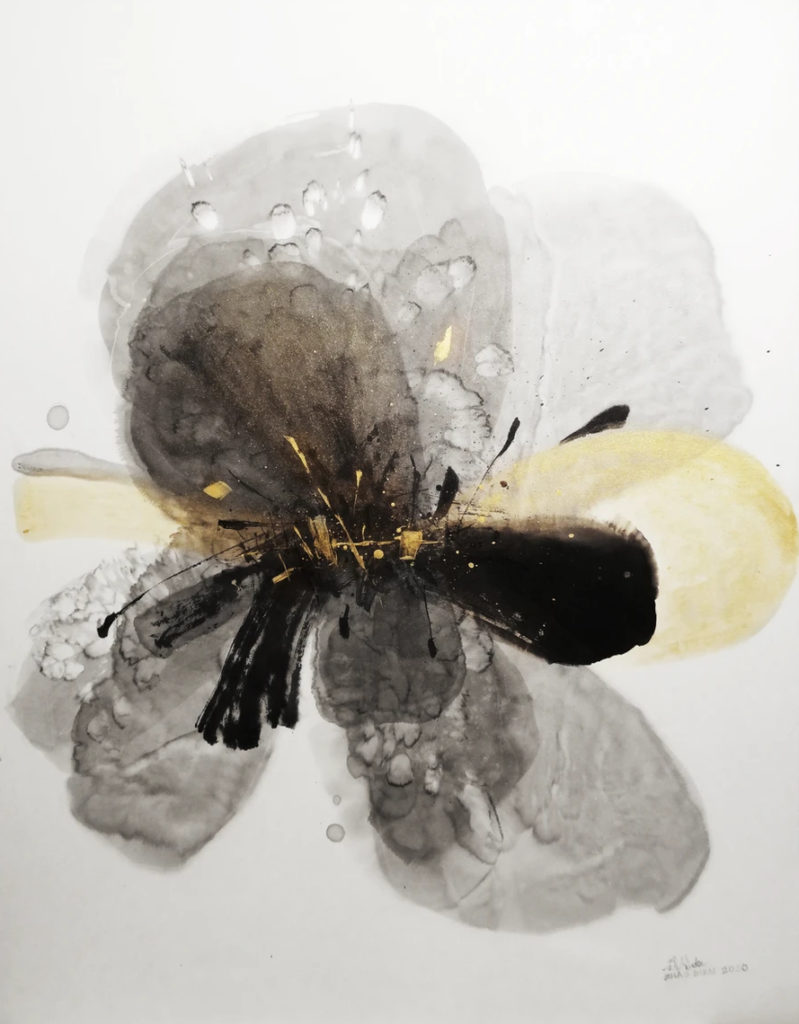 Zhao Biru @ Galerie LooLooLook, Paris
Du 20 au 26 mars 2023, la galerie LooLooLook à Paris organise une exposition rétrospective de l'artiste contemporaine chinoise basée en France depuis 2004, Zhao Biru. Artiste talentueuse, Zhao est reconnue pour sa virtuosité dans l'utilisation de techniques mixtes sur papier et sa créativité dans la composition de peintures à l'encre essentiellement abstraites. Inspirée par les artistes modernes chinois tels que Lin Fengniam et Liu Haisu, elle a également été influencée par les travaux de grands artistes européens tels que Marcel Duchamp, Pierre Soulages et Antoni Tàpies. Cette exposition rétrospective présente une occasion unique de (re)découvrir les dernières œuvres de Zhao.
From March 20 to 26, 2023, the Parisian LooLooLook gallery is organizing a retrospective exhibition of the Chinese contemporary artist based in France since 2004, Zhao Biru. A talented artist, Zhao is known for her virtuosity in the use of mixed media on paper and her creativity in the composition of essentially abstract ink paintings. Inspired by modern Chinese artists such as Lin Fengniam and Liu Haisu, she has also been influenced by the work of great European artists such as Marcel Duchamp, Pierre Soulages and Antoni Tàpies. This retrospective exhibition presents a unique opportunity to (re)discover Zhao's latest works.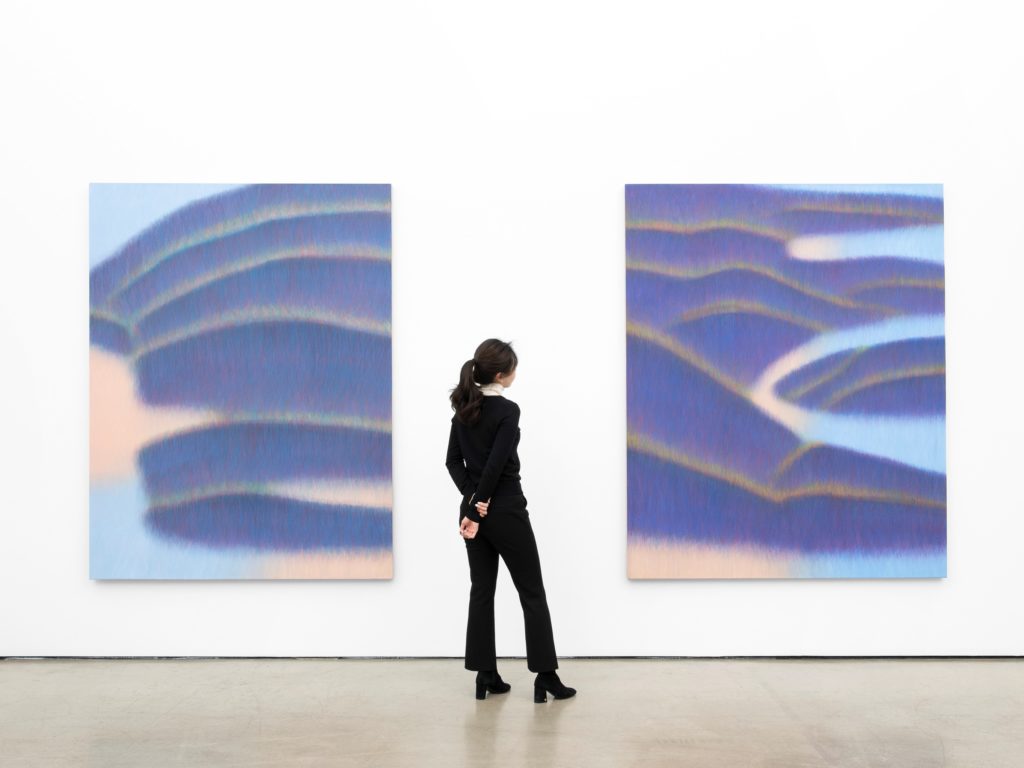 Chung Zuyong @ Hyundai gallery, Seoul
La galerie Hyundai (Séoul) présente une exposition individuelle de l'artiste coréenne Chung Zuyoung (정주영) jusqu'au 26 mars 2023. Après avoir établi sa renommée au milieu des années 1990 grâce à ses peintures de montagnes qui réinterprétaient la peinture de paysage orientale, Chung Zuyoung déplace désormais le regard au-delà des montagnes, vers leurs cieux, qu'elle examine comme une abstraction d'un idéal de liberté. En utilisant de fines brosses et des couches de peinture quasi-transparentes, elle évoque dans ses dernières œuvres une tension, un espace où quelque chose se trame. Chung Zuyoung dépeint des formes ouvertes à l'interprétation, et questionne nos attitudes dans l'observation et l'interprétation de ces paysages, ainsi que la pertinence actuelle de ce sujet récurrent en peinture. L'évolution de la pratique de Chung Zuyoung vers une représentation plus abstraite de la nature peut alors faire allusion à son essence fragile et éphémère.
Chung Zuyoung's (정주영) solo show « Meteorologica » is on view at Gallery Hyundai in Seoul through March 26th, 2023. Known since the mid-1990s for her mountain paintings which originally reinterpreted traditional Oriental landscape paintings, Chung Zuyoung is now moving on to spaces beyond mountains, reaching towards skies that she paints as a metaphorical abstraction for freedom. Through thin linear brushstrokes and near-transparent layers of paint, her newer works evoke a tension, a space where something is about to happen. Chung Zuyoung is depicting shapes open to interpretation, while questioning our attitudes in viewing and interpreting landscapes, as well as their contemporary significance as a recurrent topic in painting. The evolution of Chung Zuyoung's practice towards a more abstract depiction of nature is also hinting at its fragile and ephemeral essence.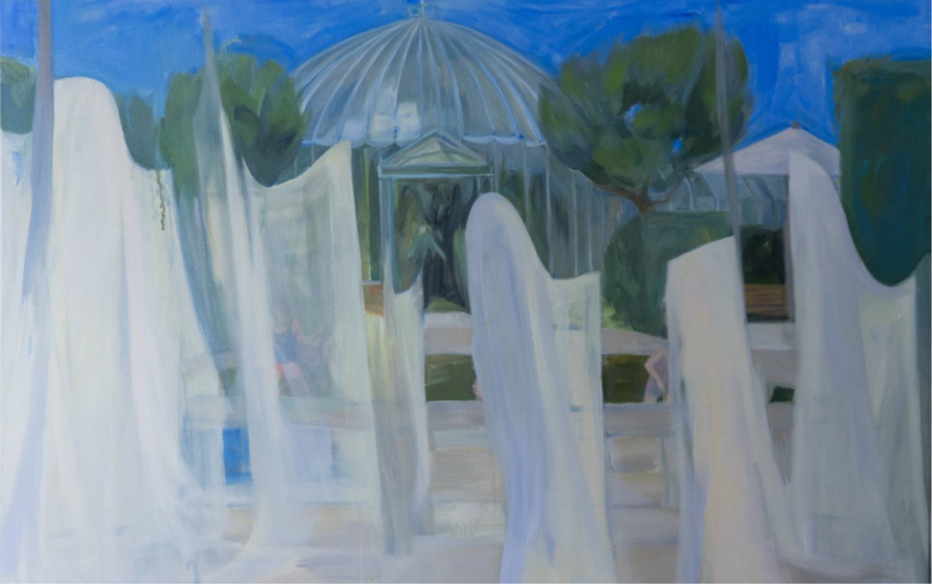 Yang Yi @ Nouvel Institut Franco-Chinois, Lyon
« Un paysage n'est perceptible que par la lumière qui l'éclaire, et cette lumière est partout. »
Les mots de la peintre Yang Yi expliquent une partie du mystère que recèlent ses toiles. Dans cette série de peintures exposée au Nouvel Institut Franco-Chinois de Lyon jusqu'au 22 avril 2023, l'artiste dévoile des paysages qui se dessinent derrière de légers rideaux en transparence. Ces drapés qui viennent se déposer au premier plan créent une réalité hypothétique. Seule la lumière perce les voiles et « elle est partout. » C'est elle qui fait apparaître des lieux, suggère des présences fantomatiques suscitant une attente ambiguë.
Comme dans les peintures chinoises, elle crée des panoramas qui ne sont ni réels, ni totalement imaginés. Ce sont des lieux indéfinis, jamais localisés pour lesquels il est impossible de répondre à la question « où ? ».
Dans cette partie de cache-cache entre la toile et son sujet, le secret des lieux d'inspiration de l'artiste, demeure. Elle donne cependant quelques indices dans le titre de l'exposition : Paysages des autres. Ces lieux peints, elle les a observés mais ce ne sont pas les siens. En effet, les déplacements de l'artiste entre la Chine et la France lui donnent la sensation de n'appartenir à nulle part. Paysages anonymes, elle nous invite à tirer le rideau pour voir ce qui est susceptible de convoquer chez nous des souvenirs personnels. Ces paysages deviennent ainsi la synthèse de multiples regards, le sien mais surtout ceux des autres.
« A landscape is only perceptible by the light that illuminates it, and this light is everywhere. »
The words of the painter Yang Yi explain part of the mystery contained in her paintings. In this series of paintings exhibited at the New Franco-Chinese Institute in Lyon until April 22, the artist reveals landscapes taking shape behind transparent curtains. These draperies in the foreground create a hypothetical reality. Only the light pierces the veils and « it is everywhere ». It is the light that makes places appear, suggests ghostly presences that create an ambiguous expectation.
As in Chinese paintings, she creates panoramas that are neither real nor totally imagined. They are undefined places, never located, for which it is impossible to answer the question « where? »
In this game of hide-and-seek between the canvas and its subject, the secret of the artist's places of inspiration remains. However, she gives some clues in the title of the exhibition: Landscapes of others. These painted places, she observed them but they are not hers. Indeed, the artist's travels between China and France give her the feeling of belonging nowhere. Anonymous landscapes, she invites us to pull back the curtain to see what is likely to evoke personal memories. These landscapes thus become the synthesis of multiple views, hers but especially those of others.
Text by Ambrine Lazreug-Didier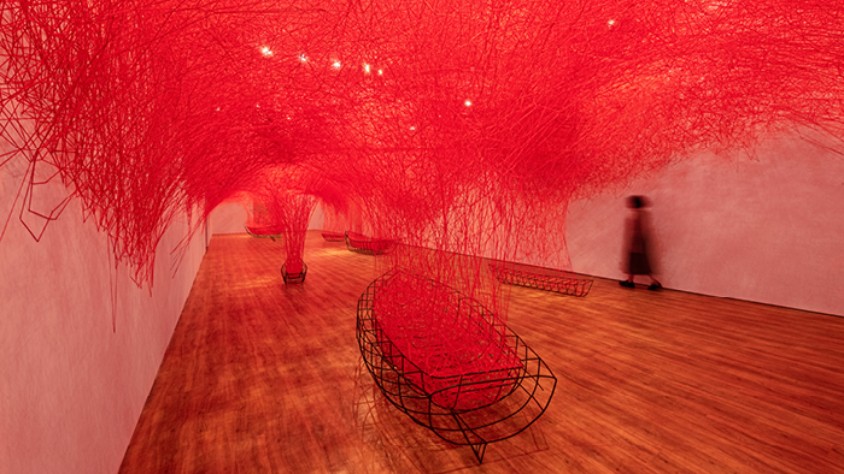 Chiharu Shiota @ MACAN (Museum of Contemporary Art in Nusantara), Jakarta
« The Soul Trembles » est la première exposition personnelle en Indonésie de l'artiste Chiharu Shiota, née au Japon et basée à Berlin. L'exposition se déroule au MACAN (Museum of Contemporary Art in Nusantara), à Jakarta, jusqu'au 30 avril 2023. Chiharu Shiota a exposé ses œuvres dans le monde entier. Elle s'inspire d'expériences et d'émotions personnelles liées à de multiples aspects, tels que la vie, la mort et les relations. Ses œuvres explorent divers sujets : la mémoire, l'anxiété, les rêves, le silence, et créent des navigations à travers les notions de mortalité et d'existence. Chiharu Shiota est particulièrement connue pour ses installations composées de fils de couleur rouge et noire.
« The Soul Trembles » is the first solo exhibition in Indonesia of Japanese-born, Berlin-based artist Chiharu Shiota. The show takes place at the MACAN (Museum of Contemporary Art in Nusantara), Jakarta, until April 30, 2023. Chiharu Shiota has exhibited her works worldwide. She draws her inspiration from personal experiences and emotions that connect to multiple aspects, such as life, death, and relationship. Her works navigate to various meanings: memory, anxiety, dreams, silence, and create navigations across mortality and existence. Chiharu Shiota is particularly well known for her red and black-coloured signature web installations.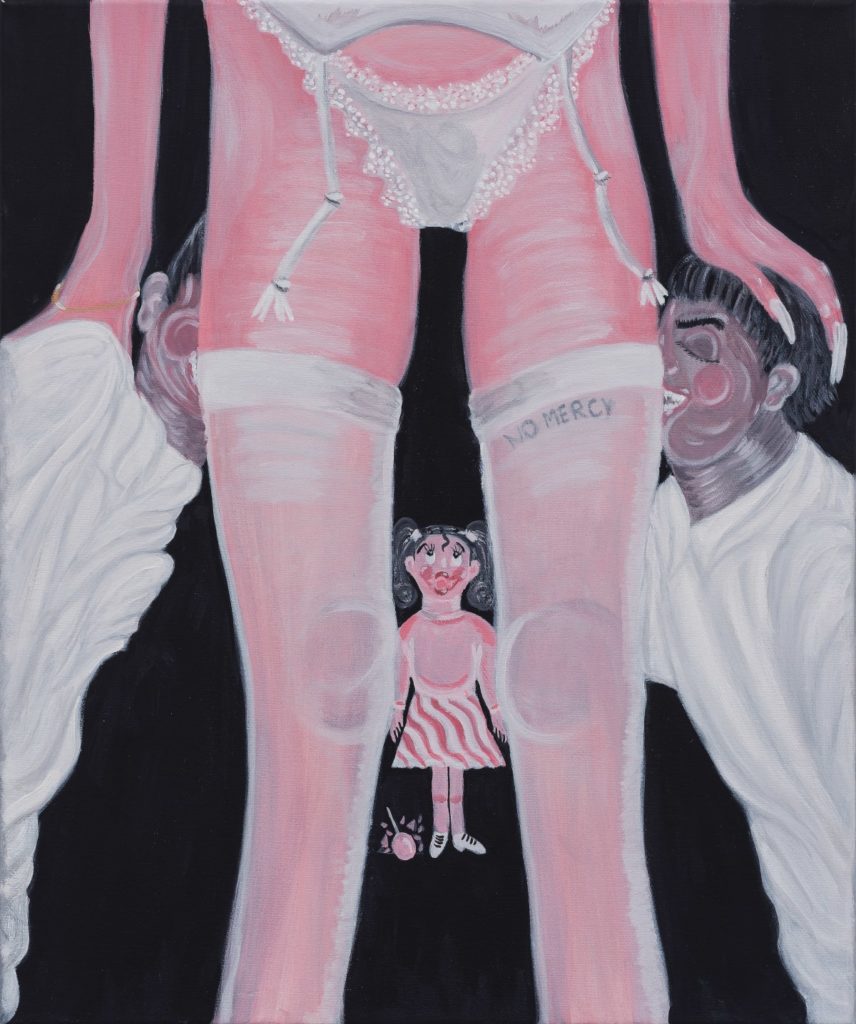 Oh de Laval @ Galerie Marguo, Paris
La Galerie Marguo présente Take Your Pleasure Seriously, la première exposition personnelle à la galerie de l'artiste thaïlando-polonaise Oh de Laval. Pour l'occasion, de toutes nouvelles œuvres seront exposées du 1er avril au 6 mai 2023. Comme son titre le suggère, les peintures, dessins et sculptures présentés dans cette exposition sont une remise en cause critique de la marchandisation du bien-être, qui caractérise la vie contemporaine. Selon l'artiste, la notion de plaisir n'a pas grand-chose à voir avec les agréments, les traitements et les accessoires divers emballés et vendus sous couvert de « bien- être ». Au contraire, le plaisir aurait tout à voir avec une compréhension profondément incarnée s'articulant autour de la frontière frémissante entre la gratification sensuelle et le danger mortel. Oh de Laval aborde les limites de ces forces opposées en décrivant avec gourmandise des fantasmes émeutiers et grivois qui sont tour à tour bizarres, mignons et drôles.
Galerie Marguo presents the artist's first exhibition at the gallery, « Take Your Pleasure Seriously », with new and recent works by the Thai-Polish artist Oh de Laval, from 1 April to 6 May 2023. As its directive title suggests, the paintings, drawings, and sculpture presented in this exhibition are something of a polemic against the type of commodified self-care that characterizes contemporary life. According to the artist, the notion of pleasure has little to do with the supplements, treatments, and trimmings packaged and sold to us under the broad guise of "wellness", and everything to do with a deeply embodied understanding that hinges on the quivering boundary between sensual gratification and mortal danger. Oh de Laval broaches the limits of these oppositional forces through confectionary depictions of riotous, ribald fantasies that are alternately bizarre, cutesy, and mordantly funny.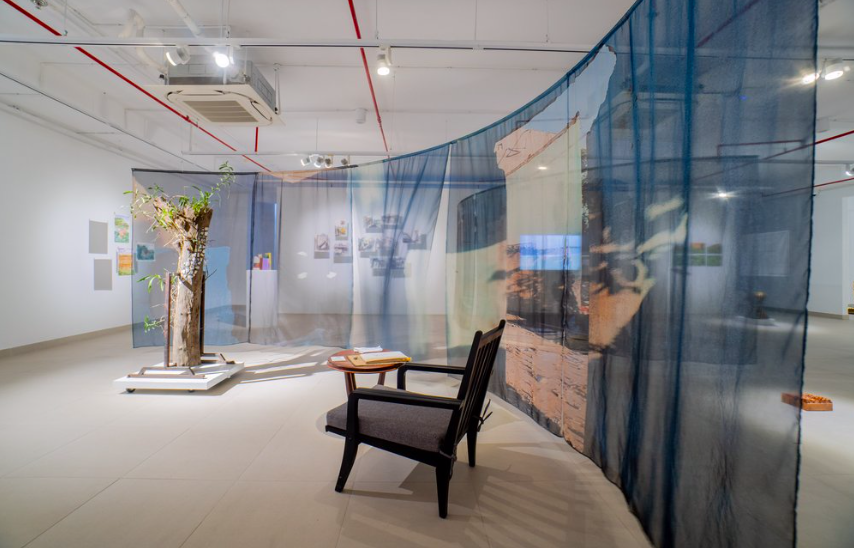 Nguyễn Thị Thanh Mai @ Nguyen Art Foundation, Ho Chi Minh
La Nguyen Art Foundation présente « No more, not yet », une exposition de l'artiste Nguyễn Thị Thanh Mai (née en 1983) qui a invité 20 artistes – collègues et amis – à montrer leurs œuvres aux côtés des siennes. Cette exposition comporte deux parties : la première se concentre sur une minorité ethnique vivant cachée à la frontière du Viêt Nam et du Cambodge, la seconde montre le projet Edge of Citadel, décrivant la ville de Hue au Viêt Nam. Curatée par Bill Nguyen, cette exposition porte sur les récits sociaux combinés aux pratiques ethnographiques. Elle se tient jusqu'en juin 2023 à l'EMASI Nam Long et à l'EMASI Van Phuc Campus.
Nguyễn Thị Thanh Mai (née en 1983) est une artiste vietnamienne basée à Hanoi. Ses œuvres se concentrent sur les récits de l'histoire et de la vie quotidienne dans les communautés du Viêt Nam et du Cambodge. Elle travaille divers supports : installations, dessins et photographies. Elle a été lauréate de l'Artist Excellence Award en 2016.
The Nguyen Art Foundation presents "No more, not yet" a show of artist Nguyễn Thị Thanh Mai (b. 1983) who has invited 20 artists she calls colleagues and friends to exhibit their works alongside hers. This exhibition has two parts: the first one focuses on the hidden community in the border of Vietnam and Cambodia, the second one shows the Edge of Citadel project, describing the city of Hue in Vietnam. Curated by Bill Nguyen, this exhibition is about social narratives combined with ethnographic practices. The exhibition runs until June 2023 at EMASI Nam Long and EMASI Van Phuc Campus.
Nguyễn Thị Thanh Mai (b. 1983) is a Vietnamese artist based in Hanoi. Her works focus on narratives about history and daily life in the community of Vietnam and Cambodia through various mediums. She creates installations, drawing, and photographs as her primary mediums. She was a Winner of the Artist Excellence Award in 2016.
---
ACA project est une association française dédiée à la promotion de la connaissance de l'art contemporain asiatique, en particulier l'art contemporain chinois, coréen, japonais et d'Asie du sud-est. Grâce à notre réseau de bénévoles et de partenaires, nous publions régulièrement une newsletter, des actualités, des interviews, une base de données, et organisons des événements principalement en ligne et à Paris. Si vous aimez nos articles et nos actions, n'hésitez pas à nous soutenir par un don ou à nous écrire.
ACA project is a French association dedicated to the promotion of the knowledge about Asian contemporary art, in particular Chinese, Korea, Japanese and South-East Asian art. Thanks to our network of volunteers and partners, we publish a bimonthly newsletter, as well as news, interviews and database, and we organise or take part in events mostly online or in Paris, France. If you like our articles and our actions, feel free to support us by making a donation or writing to us.